Stefan Stenudd bio
Video made for my own amusement in 2007. More of my art videos here: My YouTube Channel
This is me so far
I was born 1954 in Stockholm, Sweden, and grew up in suburbs of that city. I continued to move around between central Stockholm and its suburbs, except for a year in the USA (Fond du Lac, Wisconsin, and New York in 1979-80) until 1991. Then I moved to the city of Malmö in the south of Sweden, where I still live.
Education
I finished high school in 1974 as a Natural Science major with modest grades and an exam paper om Chinese calligraphy. The following year I entered the School of Artistic Education (
Grundskolan för konstnärlig utbildning
) for a short but zestful period before deciding to go autodidact.
I entered Stockholm University in the early 1980's for a few years of studies and disputes within Popular and Mass Culture, Social Anthropology and the History of Ideas. In 1993 I returned with delight to the History of Ideas at Lund University, starting a dissertation on creation myths that I still work on irregularly.
Employments
Nine to five is not really my thing, but in my youth I had a few short employments such as at the Arbitrage department of the now deceased Göteborgs Bank, manual poster printing ā la Gutenberg at the NK department store, offset printing at the Foreign Ministry and other government bodies, a rebellious janitor at ship insurance company Assuranceforeningen Skuld, and computerized evaluation of robot tests at the Swedish Military Defense.
For some years I supported myself as a substitute teacher in various subjects and on several high schools in the upper and lower social settings of Stockholm. A longer period in the first half of the 1980's I was as a vague tutor in the Brandbergen Youth Group, dealing with so-called delinquents.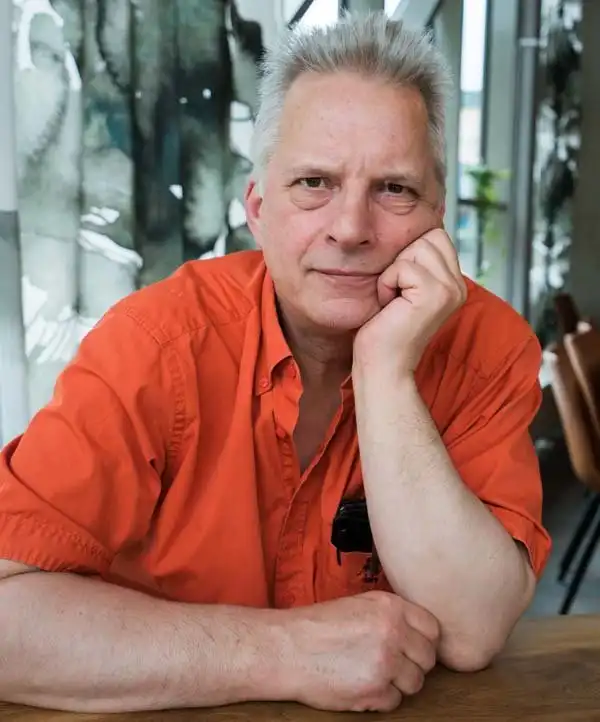 Stefan Stenudd. Photo by Ulf Lundquist 2017.
Journalism
From the start of the 1980's I was freelance writing for various newspapers and magazines, with periods as a critic of science fiction and fantasy novels in the tabloid daily
Aftonbladet
, a rock music and drama critic in the morning daily
Dagens Nyheter
, a polemic substitute editor and member of the editing board of
Ordets Makt
, the cultural magazine for teenagers, a columnist in the Martial arts mag
Svenska Fighter
, et cetera.
I spent twelve years as the very secret restaurant critic of the Malmö daily newspaper Sydsvenskan 1995-2007. I was also a columnist for the extremely short-lived free Stockholm daily newspaper Everyday, I forget when, and for an equally short time editor of a comic strip magazine owned by ETC Publishing.
Since 2007 my journalistic writing is mostly done by blogging.
Painting
I started painting passionately after high school, but long interruptions followed when I focused on writing instead. Still, I had several exhibits in the distant past (that's the 1970's). Since then I've made most pictures with the digital camera and Photoshop — until the summer of 2014, when I started painting again, with as much frenzy as in the 1970's.
You can see some of my canvases — old and new — on this website.
Books
My literary debut was in 1979 with a science fiction novel for youth,
Om Om
, which won a Scandinavian competition. Some ten books of both fiction and non-fiction followed, as well as a few plays and movie scripts.
My first book written in English, Occasionally I contemplate Murder, was published in 2006. Now, it's more than ten books in English, novels as well as non-fiction, on themes that many would describe as speculative. They are presented on this website.
Stefan Stenudd 45 years in aikido, 2017. Many more aikido videos here: My Aikido Channel on YouTube
Aikido
I started to practice aikido in 1972, when I was 18 years old. It was in Järfälla Budo Club until 1977, then on to start Brandbergen Aikido Club. In 1991 I moved to Malmö and started the aikido section at GAK Enighet, a martial arts club founded already in 1892. I still teach there. Here is our website:
Aikido Enighet
Presently I have the aikido grade of 7 dan Aikikai (2015), Shihan (2010), and also 4 dan iaido (1996) of the Aikido Toho Iai Kenkyukai formed by Shoji Nishio.
I was Chairman of Swedish Kendo in the early 1980's, Swedish Aikido in 1989-91 and again 1995-99, also Member of the Swedish Budo & Martial Arts Federation board in several periods since the early 1980's, between 2009 and 2016 as its President.
I have been a member of the Swedish Aikido Grading Committee since it was founded. In the International Aikido Federation I was the creator of its first website and Member of its Directing Committee 2004-2012, the last four years as its Vice Chairman.
Nowadays
I keep on writing books and teaching aikido. That's about it. Oh — and I glance frequently at my easel, thinking I should really paint some more.
---
---
My Other Websites
Myths in general and myths of creation in particular.
The wisdom of Taoism and the
Tao Te Ching
, its ancient source.
An encyclopedia of life energy concepts around the world.
Qi (also spelled
chi
or
ki
) explained, with exercises to increase it.
The ancient Chinese system of divination and free online reading.
Tarot card meanings in divination and a free online spread.
The complete horoscope chart and how to read it.
---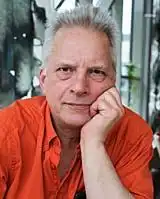 Stefan Stenudd
About me
I'm a
Swedish
author
of fiction and non-fiction books in both Swedish and English. I'm also an
artist
, an
historian of ideas
and a
7 dan Aikikai Shihan
aikido instructor
. Click the header to read my full bio.