Apocalypse now and forever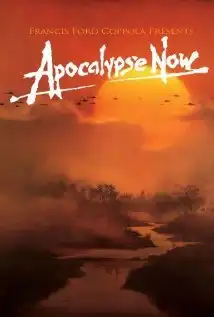 Review of Apocalypse Now (1979) movie, by Stefan Stenudd

Coppola's apocalyptic vision belongs to an ever present now. The dark sides of human character, the purgatory we frequently create for ourselves, unwillingly — that just doesn't end. It is often said that Heaven is right here, right now — well, if so, hell is too.
Supernatural fiction by Stefan Stenudd
Caroline meets those who do not age, and this ability can be transmitted. But there are grisly downsides. Click the image to see the book at Amazon (paid link).
When the soldiers take the boat up-river, deeper into a strange and terrible land, it is like going on the river Styx to that domain, where mercy ends. Also, it's the long and troublesome travels of Odysseus, before coming home — to find that home is irrevocably changed. And it's Stanley's long search for Dr. Livingstone.
Mythical grounds. The water of the subconscious, the jungle of irrationality — man's curse and blessing in one.
Marlon Brando is divine in his acting. As soon as he appears, the long time leading up to it just disappears, and he is a demon, a monster from the beyond — still, so real, so true as an archetype of human dignity, maybe the most fundamental of our talents, gone awry. The horror.
This is the first time I see the film, in 2003, more than 20 years after it premiered. I chose to wait. So many movies deteriorate in a much shorter period than that, but this one, I dare say, is enforced by time, and will continue to be.
Stefan Stenudd
4 February 2003
---
---
My Other Websites
Myths in general and myths of creation in particular.
The wisdom of Taoism and the
Tao Te Ching
, its ancient source.
An encyclopedia of life energy concepts around the world.
Qi (also spelled
chi
or
ki
) explained, with exercises to increase it.
The ancient Chinese system of divination and free online reading.
Tarot card meanings in divination and a free online spread.
The complete horoscope chart and how to read it.
---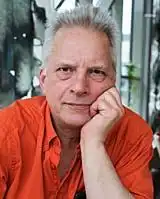 Stefan Stenudd
About me
I'm a
Swedish
author
of fiction and non-fiction books in both Swedish and English. I'm also an
artist
, an
historian of ideas
and a
7 dan Aikikai Shihan
aikido instructor
. Click the header to read my full bio.