Escalating drama, but out of character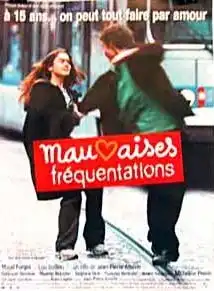 Review of Bad Company (1999) movie, by Stefan Stenudd

For more than half an hour, this is no more than a conventional and rather boring story about first love among young teens. Maybe the film makers realized this, adding a rude drama for the second half of the movie, which has very little to do with the first half.
Supernatural fiction by Stefan Stenudd
Caroline meets those who do not age, and this ability can be transmitted. But there are grisly downsides. Click the image to see the book at Amazon (paid link).
It could work, in the same way a good thriller can take a long time before the horrors emerge — but it doesn't, not at all, because the development of the plot is simply not plausible in the characters.
There is nothing in them, which convinces me that they would get themselves into that mess. Nor is there anything about them revealed in the second half of the movie, which would bring light to the sudden change.
It's like two movies in one, or maybe even three or four. One or two of them could be good, left alone, but not a chance when they're messed up with each other.
Stefan Stenudd
11 January 2003
---
---
My Other Websites
Myths in general and myths of creation in particular.
The wisdom of Taoism and the
Tao Te Ching
, its ancient source.
An encyclopedia of life energy concepts around the world.
Qi (also spelled
chi
or
ki
) explained, with exercises to increase it.
The ancient Chinese system of divination and free online reading.
Tarot card meanings in divination and a free online spread.
The complete horoscope chart and how to read it.
---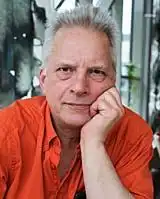 Stefan Stenudd

About me
I'm a Swedish author of fiction and non-fiction books in both English and Swedish. I'm also an artist, a historian of ideas, and a 7 dan Aikikai Shihan aikido instructor. Click the header to read my full bio.