Slightly clinical view on transit to puberty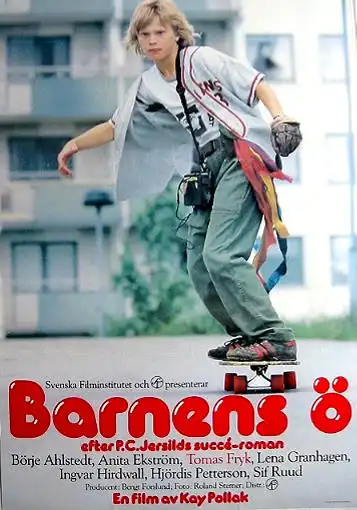 Review of Barnens ö / Children's Island (1980) movie, by Stefan Stenudd

The decades which have passed since the premiere of this movie, have not treated it lovingly. In 1980 it became an immediate classic of Swedish cinema, based on a highly praised, bestseller book. Now, it's all but forgotten.
Supernatural fiction by Stefan Stenudd
Caroline meets those who do not age, and this ability can be transmitted. But there are grisly downsides. Click the image to see the book at Amazon (paid link).
Tomas Fryk, playing the boy about to enter puberty and hating it, makes a formidable performance, and went on to do a number of other films, usually with equal brilliance. But the boy he has to portray is not altogether flesh and blood — more of an intellectual construction of slightly clinical nature.
P. C. Jersild, the writer of the book on which the film is based and sticks to quite obediently, is an MD, so to him the perspective might have made sense, but I would have found the character Reine easier to believe if he had not been so single-minded in his attitude to growing up.
The human psyche is mysterious, for sure, and often defies understanding. Therefore, so are human actions. But one thing the mind never is, is singular. Everyone contains pro and con to just about anything. Reine lacks the pro, the longing to grow up — and a convincing explanation to why he would lack it.
PS
I had the fortune of watching him do a scene on the set of a film in the mid-1980's, when he was an adolescent. As an actor, he was a natural.
In the scene, he stares right into the camera as his character realizes that he has caused a serious accident. A terrible revelation, and I could clearly see the whole process on his face. Very dramatic, alhtough he did not utter a word and didn't move out of the spot.
I asked him afterwards how he did that. He replied:
"I looked straight ahead and thought of nothing."
Nothing can really be something, sometimes.
Stefan Stenudd
8 January 2003
---
---
My Other Websites
Myths in general and myths of creation in particular.
The wisdom of Taoism and the
Tao Te Ching
, its ancient source.
An encyclopedia of life energy concepts around the world.
Qi (also spelled
chi
or
ki
) explained, with exercises to increase it.
The ancient Chinese system of divination and free online reading.
Tarot card meanings in divination and a free online spread.
The complete horoscope chart and how to read it.
---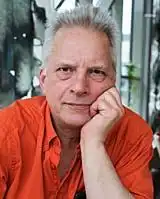 Stefan Stenudd
About me
I'm a
Swedish
author
of fiction and non-fiction books in both Swedish and English. I'm also an
artist
, an
historian of ideas
and a
7 dan Aikikai Shihan
aikido instructor
. Click the header to read my full bio.