Coming of age satire, and much more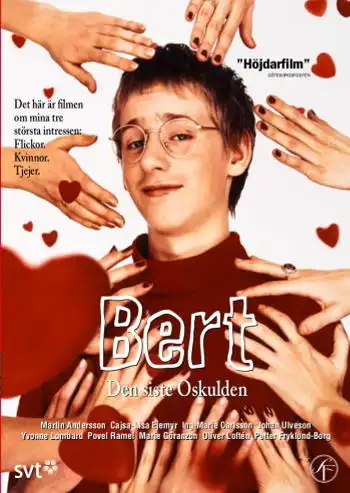 Review of Bert — Den siste oskulden / Bert — The Last Virginá(1995) movie, by Stefan Stenudd

The film is based on a series of immensely popular Swedish children's books, about the boy Bert, who is just hitting puberty and having the usual problems with it. But that's where the usual ends abruptly.
Supernatural fiction by Stefan Stenudd
Caroline meets those who do not age, and this ability can be transmitted. But there are grisly downsides. Click the image to see the book at Amazon (paid link).
Well, not that he experiences so remarkably odd things, but the way it's all twisted into a wonderfully joyous satire. Bert's parents are so absurdly lame, the class bully so wonderfully monstrous, the class freak so ridiculously freaky, and so on. Bert himself — very well played by Martin Andersson — is quite odd, too, although looking like a very young Clark Kent.
Society outside of Bert's tiny teen troubles, also shows itself to be increasingly odd, almost surreal. And what shows on the TV set in the family living room is just as weird, upon examination.
It's a crazy world, simply, where Bert seems to be the only sane person — and he's not that very sane, either. In this amusement park of a suburb environment, with characters as grotesque as if seen through cracked lenses, the movie still manages to make some clever observations about boys, girls, sexual urges and anxieties, and all.
Stefan Stenudd
9 January 2003
---
---
My Other Websites
Myths in general and myths of creation in particular.
The wisdom of Taoism and the
Tao Te Ching
, its ancient source.
An encyclopedia of life energy concepts around the world.
Qi (also spelled
chi
or
ki
) explained, with exercises to increase it.
The ancient Chinese system of divination and free online reading.
Tarot card meanings in divination and a free online spread.
The complete horoscope chart and how to read it.
---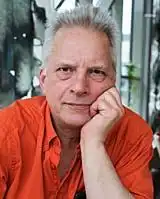 Stefan Stenudd

About me
I'm a Swedish author of fiction and non-fiction books in both English and Swedish. I'm also an artist, a historian of ideas, and a 7 dan Aikikai Shihan aikido instructor. Click the header to read my full bio.