The clash and splash of theater versus opera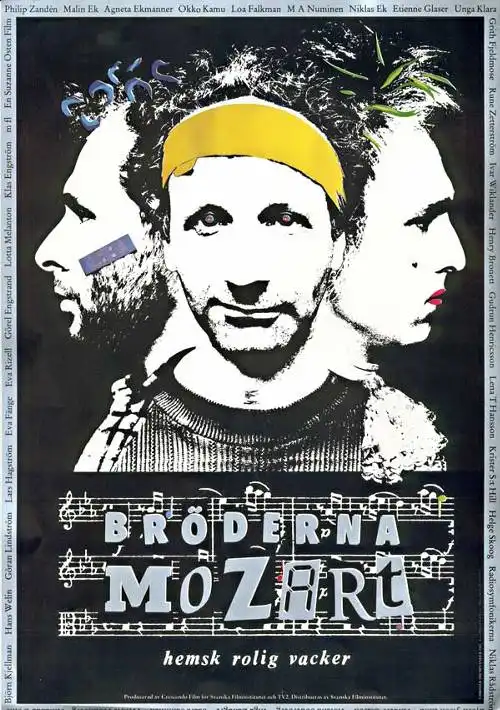 Review of Bröderna Mozart / The Mozart Brothers (1986) movie, by Stefan Stenudd

This is a farce, although a bit high-brow, about what happens when an experimental stage director tries to make an opera ensemble get out on a limb, and do some daring acting.
Supernatural fiction by Stefan Stenudd
Caroline meets those who do not age, and this ability can be transmitted. But there are grisly downsides. Click the image to see the book at Amazon (paid link).
It is soon far too obvious that the two stages are quite different, and even more so the people who walk on them.
The director has a hard time, trying to accomplish anything at all, and chaos is soon at hand. It's a lot of fun, especially for an audience familiar with both the theater and the opera.
Suzanne Osten and Etienne Glaser, the couple responsible for this movie, have a long experience with the theater, where they have been frequently praised for their accomplishments. The movie was a huge hit in Sweden, when it premiered, although it did not seem to have significant lasting qualities. I'm not even sure it was intended to have any.
A somber circumstance, which is hard to label 'trivia', is that this movie was the one Swedish Prime Minister Olof Palme saw, on the night of his assassination in 1986. He was shot when leaving the cinema.
Stefan Stenudd
9 January 2003
---
---
My Other Websites
Myths in general and myths of creation in particular.
The wisdom of Taoism and the
Tao Te Ching
, its ancient source.
An encyclopedia of life energy concepts around the world.
Qi (also spelled
chi
or
ki
) explained, with exercises to increase it.
The ancient Chinese system of divination and free online reading.
Tarot card meanings in divination and a free online spread.
The complete horoscope chart and how to read it.
---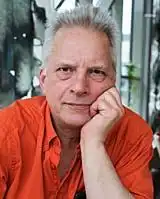 Stefan Stenudd

About me
I'm a Swedish author of fiction and non-fiction books in both English and Swedish. I'm also an artist, a historian of ideas, and a 7 dan Aikikai Shihan aikido instructor. Click the header to read my full bio.