Cruel, but not enough steam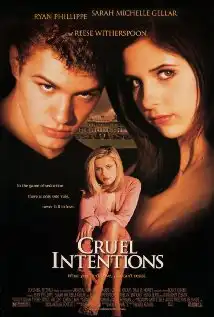 Review of Cruel Intentionsá(1999) movie, by Stefan Stenudd

The 18th century story about seduction, love and betrayal is a juicy one, deserving the many movie versions it has gotten lately. Here it is moved to a contemporary upper class late-teen setting, which is a splendid idea. Eros rules there, as well.
Supernatural fiction by Stefan Stenudd
Caroline meets those who do not age, and this ability can be transmitted. But there are grisly downsides. Click the image to see the book at Amazon (paid link).
The actors obviously take delight in filling their characters with lust and longing, hatred too, and the story runs along with youthful energy. The problem is the lack of steam, of sensuality brought beyond the level of romance. The siblings with their games of seduction, make sense only when allowed to show a most heathen worship of sexuality, but here at times it becomes almost Victorian.
So, when love enters and conquers lust, it's not much of a change. The actors might have been aroused, but the camera was all the time prudish, closing its eye when things were about to get hot.
The theme was treated with too much inhibition, and the power played with by the siblings, seemed like not much of a power at all. Seductions were so swift, copulations so lighthearted — no excitement, no taboo, no sense in the characters being so dramatic about it.
Eros is a much more powerful deity than that.
Stefan Stenudd
9 February 2003
---
---
My Other Websites
Myths in general and myths of creation in particular.
The wisdom of Taoism and the
Tao Te Ching
, its ancient source.
An encyclopedia of life energy concepts around the world.
Qi (also spelled
chi
or
ki
) explained, with exercises to increase it.
The ancient Chinese system of divination and free online reading.
Tarot card meanings in divination and a free online spread.
The complete horoscope chart and how to read it.
---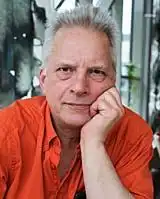 Stefan Stenudd

About me
I'm a Swedish author of fiction and non-fiction books in both English and Swedish. I'm also an artist, a historian of ideas, and a 7 dan Aikikai Shihan aikido instructor. Click the header to read my full bio.