Not topping the book, but what scenes and what sounds!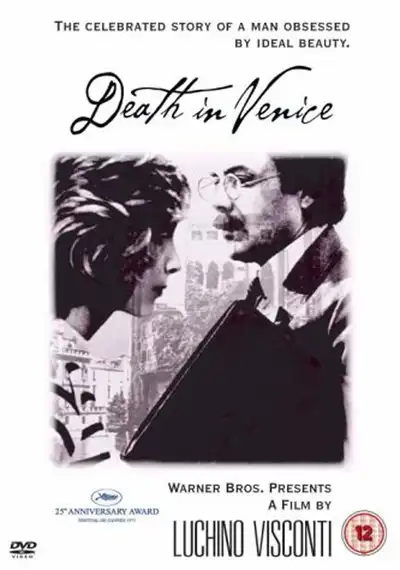 Review of Death in Venice (1971) movie, by Stefan Stenudd

From the first to the last scene of the movie, director Visconti excels at his art, to the extent that the movie is ensured to remain as a cultural treasure for only God knows how long.
Supernatural fiction by Stefan Stenudd
Caroline meets those who do not age, and this ability can be transmitted. But there are grisly downsides. Click the image to see the book at Amazon (paid link).
It is perfection — as a movie, that is, but the story has some minor shortcomings.
Thomas Mann's novel is also a perfect piece of art, so of course it is impossible to bring into another media. Visconti follows the story pretty much, and it is only when he allows himself to deviate slightly, that the transition falters. And no matter how wonderful the scenery is, the tension in the air between the characters, the hundreds of subtle signals and allegories, the almost unbearably heightened serving of Mahler's music — still, the minute anomalies in the plot disturb me.
Maybe I'm just a victim of man's desire to flaw the flawless. Nevertheless, I will offer one example, which I regard as crucial.
In Mann's story, Aschenbach eats the strawberries which probably contain the disease that will kill him, after giving up his frustrated chase of the boy Tadzio in Venice. Unable to catch one delight, he settles for another — which poisons him. It is very subtle in the book, but it is there. The forbidden fruit, of sorts, but more a sign of him surrendering life itself.
In Visconti's film, he also eats strawberries, but in a rather insignificant scene by the beach. The chase in Venice ends in a much more melodramatic way. It works, too, but lacks some subtlety, indeed, and also the multi-layered symbolism, giving food for thought.
But that's all forgiven, when the film allows us to feast on beautiful sceneries, faces and constellations, and certainly as many other symbols as we can possibly digest — the last gesture of Tadzio, standing in the water, being the equally sublime and mysterious finale.
Stefan Stenudd
7 January 2003
---
---
My Other Websites
Myths in general and myths of creation in particular.
The wisdom of Taoism and the
Tao Te Ching
, its ancient source.
An encyclopedia of life energy concepts around the world.
Qi (also spelled
chi
or
ki
) explained, with exercises to increase it.
The ancient Chinese system of divination and free online reading.
Tarot card meanings in divination and a free online spread.
The complete horoscope chart and how to read it.
---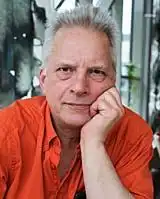 Stefan Stenudd

About me
I'm a Swedish author of fiction and non-fiction books in both English and Swedish. I'm also an artist, a historian of ideas, and a 7 dan Aikikai Shihan aikido instructor. Click the header to read my full bio.