Nothing much, in beautiful wrapping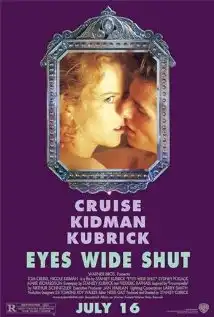 Review of Eyes Wide Shut (1999) movie, by Stefan Stenudd

It's a pity that this became Kubrick's last movie. Some artists seem to know when their time is up, and hurry to make sort of an artistic testament — like Dostoevsky in the last 50 or so pages of Brothers Karamazov.
Supernatural fiction by Stefan Stenudd
Caroline meets those who do not age, and this ability can be transmitted. But there are grisly downsides. Click the image to see the book at Amazon (paid link).
I gather that Kubrick did not have such a premonition, or he just felt that there was not much to add to his fabulous suite of movies.
This one is a long series of beautiful sceneries, and beautiful people parading, but there's really not much happening. Not much to be shocked about, either. Tom Cruise's character is bewildered to find a secret group committed to rituals of a frank but also quite conventional sexual nature. Why would that be so unsettling? He is also perplexed to learn that his wife has fantasies of unfaithfulness, and more so to find that he can have them, too. Huh?
I guess the movie would have been much more interesting, if instead we had been following Nicole Kidman, playing his wife, on similar adventures. Since she was more at ease with those thirsts within herself, the development would no doubt have been more interesting. Kidman also handles her role with much more delicacy, enriching it, while Cruise mainly stands around looking stiff — well, the script might not have given him much else to do.
This whole film would have been much better off, if directed by Fellini. He would have known to go beyond the middle class morality, and fill the scenes with such stuff as of which dreams are really woven.
Stefan Stenudd
15 January 2003
---
---
My Other Websites
Myths in general and myths of creation in particular.
The wisdom of Taoism and the
Tao Te Ching
, its ancient source.
An encyclopedia of life energy concepts around the world.
Qi (also spelled
chi
or
ki
) explained, with exercises to increase it.
The ancient Chinese system of divination and free online reading.
Tarot card meanings in divination and a free online spread.
The complete horoscope chart and how to read it.
---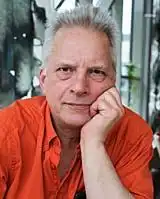 Stefan Stenudd
About me
I'm a
Swedish
author
of fiction and non-fiction books in both Swedish and English. I'm also an
artist
, an
historian of ideas
and a
7 dan Aikikai Shihan
aikido instructor
. Click the header to read my full bio.