Travolta manages both faces, Cage none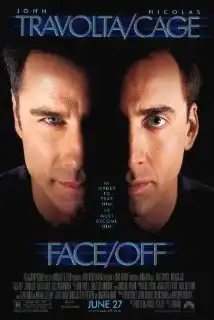 Review of Face/Off (1997) movie, by Stefan Stenudd

For an actor, this must be great fun — to play the ultimate bad guy, and the good one, too. The former is easier than the latter, since good guys usually are pretty blank. Maybe that is evidence of good just not being natural, or at least not exciting.
Supernatural fiction by Stefan Stenudd
Caroline meets those who do not age, and this ability can be transmitted. But there are grisly downsides. Click the image to see the book at Amazon (paid link).
Anyway, Travolta manages both roles, doing the good guy with small means and great care, and letting the bad guy stand out like fireworks, but still imply ambiguity, short moments on the verge of regret. Cage, though, has trouble with both. The good guy he makes a bit too sweet, and the bad guy superficial, like a parody.
I wonder why. Acting is a complicated art, having emotions and instinct as its sources. Probably, what an actor needs most of all is the ability to sympathize with the role, find that facet in oneself which somehow correlates to the character. It might be, then, that Travolta has more facets within himself to utilize, or more readily searches them out.
Stefan Stenudd
12 January 2003
---
---
My Other Websites
Myths in general and myths of creation in particular.
The wisdom of Taoism and the
Tao Te Ching
, its ancient source.
An encyclopedia of life energy concepts around the world.
Qi (also spelled
chi
or
ki
) explained, with exercises to increase it.
The ancient Chinese system of divination and free online reading.
Tarot card meanings in divination and a free online spread.
The complete horoscope chart and how to read it.
---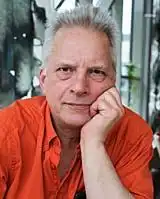 Stefan Stenudd

About me
I'm a Swedish author of fiction and non-fiction books in both English and Swedish. I'm also an artist, a historian of ideas, and a 7 dan Aikikai Shihan aikido instructor. Click the header to read my full bio.