What do geniuses say?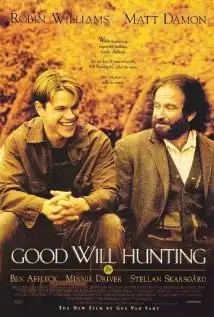 Review of Good Will Hunting (1997) movie, by Stefan Stenudd

Good story, excellent acting — especially by Matt Damon, really outdistancing all the others — and an awakener of many thoughts. Just one thing: what do geniuses say, really?
Supernatural fiction by Stefan Stenudd
Caroline meets those who do not age, and this ability can be transmitted. But there are grisly downsides. Click the image to see the book at Amazon (paid link).
A script writer might need to be one, too, to get it right. This film leans heavily on learning, instead of wisdom, on wits instead of brilliance, on truisms instead of innovative perspectives. The actors do a great job in hiding this flaw, but there it is.
The nature of the genius has been explored since the romanticism of the early 19th century — I'm not sure the idea of such blessed humans was even around, before that. Maybe such people exist, and maybe not. In most cases, they have very specialized talents. Some have perfect memory, others excel at math. That does in no way make them better equipped for rhetoric or social skills. Thus, a genius can be a real idiot, outside that special field of competence.
Let's say that two brilliant persons sit down and have a very enlightened conversation with each other. What do they say? How much do they have to say? And will we, the audience, at all understand? Afore such uncertainties, succumbing to a love story finale seems to be the safe way out. But that's no stroke of genius.
Stefan Stenudd
21 February 2003
---
---
My Other Websites
Myths in general and myths of creation in particular.
The wisdom of Taoism and the
Tao Te Ching
, its ancient source.
An encyclopedia of life energy concepts around the world.
Qi (also spelled
chi
or
ki
) explained, with exercises to increase it.
The ancient Chinese system of divination and free online reading.
Tarot card meanings in divination and a free online spread.
The complete horoscope chart and how to read it.
---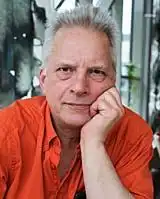 Stefan Stenudd

About me
I'm a Swedish author of fiction and non-fiction books in both English and Swedish. I'm also an artist, a historian of ideas, and a 7 dan Aikikai Shihan aikido instructor. Click the header to read my full bio.