Tragedy without solace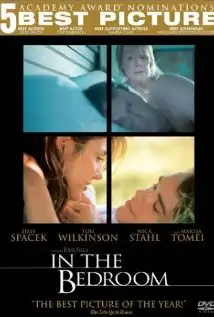 Review of In the Bedroom (2001) movie, by Stefan Stenudd

The laws of drama encourage as strong effects as possible, to make the audience react emotionally and have what Aristotle called catharsis. This film sure follows the doctrine, and then some.
Supernatural fiction by Stefan Stenudd
Caroline meets those who do not age, and this ability can be transmitted. But there are grisly downsides. Click the image to see the book at Amazon (paid link).
It takes its time in making us care about the characters, and then hits them with disaster. Oh, we feel it. Darkness. And not a single spark of light.
It gets to be too much. The story is so sad, and no comfort within sight. This makes every additional minute of the film increasingly unbearable. It guarantees respect for the film, since no one can brush it off like a minor or flawed piece of art — but it's a very simple way of accomplishing grandeur.
This story really has very little to tell: grief hurts, big grief hurts a lot. Yes. And?
Although the actors are brilliant, it doesn't help much when they are given neither words nor deeds to carry them on a profound process of overcoming grief. So, they go nowhere. Nothing happens.
Overwhelming grief, its psychology and development, has been explored frequently through the long history of drama, and a lot has been said along the way — well, most of it was said already by the Greeks. In the light of that, how can a drama made in 2001 refrain from at least making a contemplative comment, when handling the same subject?
I believe that the main problem with this film, is that at the end of the first Act, it created such gloom, such sorrow, it could neither rise from it nor go beneath it. That makes no catharsis.
Stefan Stenudd
27 January 2003
---
---
My Other Websites
Myths in general and myths of creation in particular.
The wisdom of Taoism and the
Tao Te Ching
, its ancient source.
An encyclopedia of life energy concepts around the world.
Qi (also spelled
chi
or
ki
) explained, with exercises to increase it.
The ancient Chinese system of divination and free online reading.
Tarot card meanings in divination and a free online spread.
The complete horoscope chart and how to read it.
---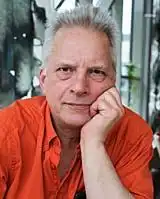 Stefan Stenudd

About me
I'm a Swedish author of fiction and non-fiction books in both English and Swedish. I'm also an artist, a historian of ideas, and a 7 dan Aikikai Shihan aikido instructor. Click the header to read my full bio.