Charming romance from an unlikely director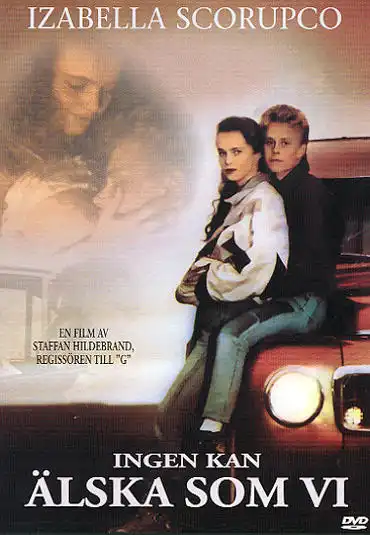 Review of Ingen kan älska som vi (1988) movie, by Stefan Stenudd

Nobody can love like us, is the presumptuous title of the movie. I would say it's not to be regarded as a bold statement of the movie makers, but a way of showing the teenage mind.
Supernatural fiction by Stefan Stenudd
Caroline meets those who do not age, and this ability can be transmitted. But there are grisly downsides. Click the image to see the book at Amazon (paid link).
To teens, so many things are 'nobody', 'everybody', 'never', 'always', and so on. Surprisingly, the movie is soft and low-voiced, with a delicate, humble depiction of a teenage love story.
This is additionally surprising, when considering the director of it. Staffan Hildebrand made a few teen movies before this one, but they contained a rather simplified moral and a two-dimensional, sort of Disney cosmology. I was quite surprised to see him manage a story of this sensitivity and refinement.
The story is not just a meeting between a boy and a girl, but also between countryside and urban life. It's great fun to see the twain meet, and be reminded of the often remarkable differences.
Furthermore, there is great charm in how the growing attraction and the intimacies between the teens are shown. There is beauty in it, and genuine sympathy. So the love story becomes sort of a threesome, since the movie is, in itself, a loving observer of it.
Stefan Stenudd
8 January 2003
---
---
My Other Websites
Myths in general and myths of creation in particular.
The wisdom of Taoism and the
Tao Te Ching
, its ancient source.
An encyclopedia of life energy concepts around the world.
Qi (also spelled
chi
or
ki
) explained, with exercises to increase it.
The ancient Chinese system of divination and free online reading.
Tarot card meanings in divination and a free online spread.
The complete horoscope chart and how to read it.
---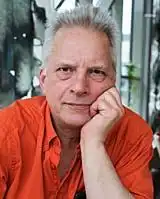 Stefan Stenudd

About me
I'm a Swedish author of fiction and non-fiction books in both English and Swedish. I'm also an artist, a historian of ideas, and a 7 dan Aikikai Shihan aikido instructor. Click the header to read my full bio.