Skilled action based on a profound crime story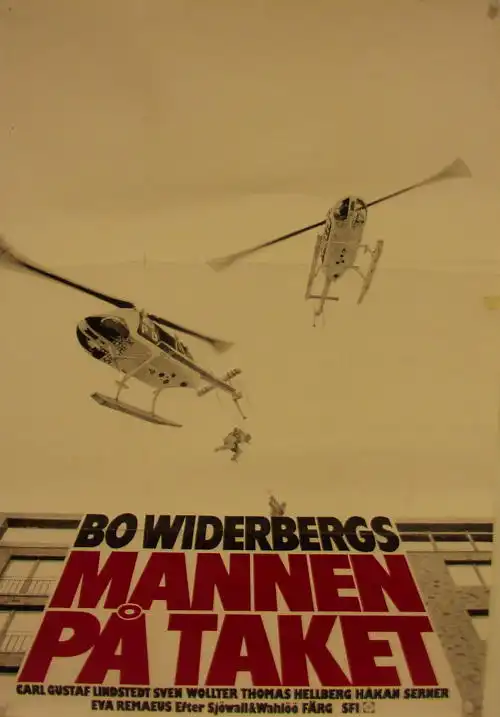 Review of Mannen på taket / Man on the Roof (1976) movie, by Stefan Stenudd

This is director Widerberg's widely acclaimed first action film, based on a crime story by famous Swedish writers Sjowall/Wahloo.
Supernatural fiction by Stefan Stenudd
Caroline meets those who do not age, and this ability can be transmitted. But there are grisly downsides. Click the image to see the book at Amazon (paid link).
It's a complex story, involving both the frantic efforts to stop a man from shooting people from a roof top, and the bit by bit revelations of why he's doing it.
Widerberg could make movies, in this and other genres, and this time he was praised for accomplishing what many regarded as the first Swedish action film, which did not look like high school work, even in an international comparison.
A lot of effort was put into it, involving large parts of Stockholm city at the time, and countless citizens volunteering as extras. It got to be much larger than the movie team had anticipated, but Widerberg managed to be creative about that chaotic situation, giving the film a sense of documentary, of not being fiction at all.
Of course that heightened the suspense, and made its social message more urgent.
Stefan Stenudd
11 January 2003
---
---
My Other Websites
Myths in general and myths of creation in particular.
The wisdom of Taoism and the
Tao Te Ching
, its ancient source.
An encyclopedia of life energy concepts around the world.
Qi (also spelled
chi
or
ki
) explained, with exercises to increase it.
The ancient Chinese system of divination and free online reading.
Tarot card meanings in divination and a free online spread.
The complete horoscope chart and how to read it.
---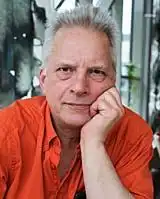 Stefan Stenudd

About me
I'm a Swedish author of fiction and non-fiction books in both English and Swedish. I'm also an artist, a historian of ideas, and a 7 dan Aikikai Shihan aikido instructor. Click the header to read my full bio.