How memorable, really?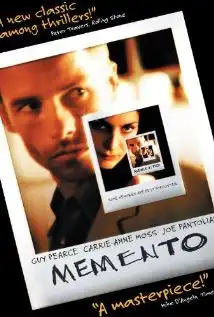 Review of Memento (2000) movie, by Stefan Stenudd

Memento is a reminder or a warning, as in the classic expression: Memento mori, remember that you will die. It is grim, but also helpful. Shouldn't we live our lives like that? Should we not, like Leonard in the movie, reexamine our whole situation, each morning after waking up?
Supernatural fiction by Stefan Stenudd
Caroline meets those who do not age, and this ability can be transmitted. But there are grisly downsides. Click the image to see the book at Amazon (paid link).
When Leonard fights his incapacitated short-memory, to catch the killer of his wife and avenge her, he has found a simple, straightforward meaning to his life, easily filling each new moment of his days — and there are many. Upon completion, what can he possibly do to keep such a sense of purpose? It's pretty much a no-win situation.
But the movie is fascinating, mainly because of it staying, as Kurt Vonnegut called it in Slaughterhouse 5, "unstuck in time". This opens for a refreshing narration, keeping your eyes open and your mind awake. It is done with great skill, too, so that it almost becomes natural, as if time is supposed to work like this.
My problem is with the characters. In this staccato form, they do not really get any depth, are not explored to the extent where I feel I know what makes them tick. The characters become like the plot itself: cut up in tiny pieces, and scrambled.
That would be Ok, too, if it were not for the ending (which I will not give away here). The ending — well, the beginning, sort of — loses credibility by the fact that we have gotten to know too little about the main characters, to anchor it in. Not as bad as a deus ex machina intervention in the last minute, but still. I don't feel the ending to be what Aristotle meant by 'necessary', and I don't know enough about the characters to say what would have been such an ending.
Unfortunately, this shortcoming makes the film less memorable than it otherwise deserves to be.
Stefan Stenudd
12 January 2003
---
---
My Other Websites
Myths in general and myths of creation in particular.
The wisdom of Taoism and the
Tao Te Ching
, its ancient source.
An encyclopedia of life energy concepts around the world.
Qi (also spelled
chi
or
ki
) explained, with exercises to increase it.
The ancient Chinese system of divination and free online reading.
Tarot card meanings in divination and a free online spread.
The complete horoscope chart and how to read it.
---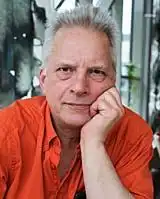 Stefan Stenudd
About me
I'm a
Swedish
author
of fiction and non-fiction books in both Swedish and English. I'm also an
artist
, an
historian of ideas
and a
7 dan Aikikai Shihan
aikido instructor
. Click the header to read my full bio.