Manifesto of a post-modern Chaplin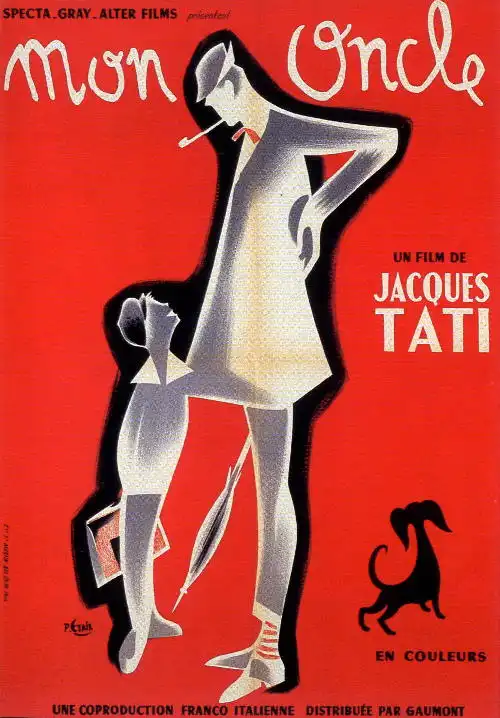 Review of Mon oncle / My Uncle (1958) movie, by Stefan Stenudd

Jacques Tati needs a statue in the movie history hall of fame. He will have it, eventually. As an actor, he created Monsieur Hulot, a sort of post-modern Chaplin, walking through the world as estranged and yet delighted, as a middle-aged ET.
Supernatural fiction by Stefan Stenudd
Caroline meets those who do not age, and this ability can be transmitted. But there are grisly downsides. Click the image to see the book at Amazon (paid link).
As a director, he did about the same thing, but added a visual brilliance, a classical sense for the absurd, and a lot of poetry.
Mon oncle, My uncle, is pretty much the manifesto of his artistic raison d'etre. The uncle, Monsieur Hulot, with his timeless, almost zen-like attitude to life, is contrasted by the successful bourgeoisie family, trying so hard to shine. What happens in the movie, is simply the little everyday absurdities rising out of this meeting of contradictions.
Tati makes fun of everyone, but in such a gentle and loving way, no one gets hurt. He is truly enjoying himself, when observing the little madnesses of modern man. There is no call for anyone getting really angry at anyone else.
Still, there are statements, and they are provoking if pondered. Tati probably succeeded in balancing the 1950's unreserved delight in consumer gluttony, with a bit of a taoist reconsideration as to the significance of it all. Without Tati and his movies, it is quite likely that we would have taken much longer in glimpsing the futility of earthly possessions, and that which has for the last half-century been called progress.
And contrary to many other movies of up to the same age, Mon oncle carries the years with just as straight a posture as the one of Monsieur Hulot. They should show this movie in the schools, so that all kids get to see it and reflect.
Stefan Stenudd
9 January 2003
---
---
My Other Websites
Myths in general and myths of creation in particular.
The wisdom of Taoism and the
Tao Te Ching
, its ancient source.
An encyclopedia of life energy concepts around the world.
Qi (also spelled
chi
or
ki
) explained, with exercises to increase it.
The ancient Chinese system of divination and free online reading.
Tarot card meanings in divination and a free online spread.
The complete horoscope chart and how to read it.
---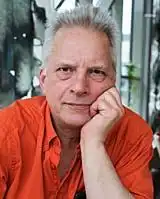 Stefan Stenudd

About me
I'm a Swedish author of fiction and non-fiction books in both English and Swedish. I'm also an artist, a historian of ideas, and a 7 dan Aikikai Shihan aikido instructor. Click the header to read my full bio.