A young Alfred E. Neumann in a one man show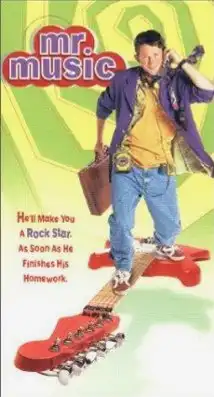 Review of Mr. Music (1998) movie, by Stefan Stenudd

I happened upon this one, while zapping TV channels. The face of Jonathan Tucker made me stay there. He looks like a young Alfred E. Neumann, the mascot of MAD magazine.
Supernatural fiction by Stefan Stenudd
Caroline meets those who do not age, and this ability can be transmitted. But there are grisly downsides. Click the image to see the book at Amazon (paid link).
He even acts and behaves in a way, which is consistent with what one would expect from the MAD figure. You know: "What, me worry?"
Tucker plays the lead in the movie, as a high school kid allowed to be a music industry exec for a while. The usual stuff happens, you can guess the whole plot without me giving another clue. Just one decent idea in it, really — to put a teenager in charge. That is revolutionary, if pulled through to any extent, so of course it doesn't happen here.
No, the only sparkle in the movie is Tucker, who has the ability to be so darn jolly, and still express a personality, lots of charm, and some real acting potential. It's no surprise to me, checking the IMDb, that he's done more movies later on — scripts and characters of greater challenge, at that. I have to check them out.
Stefan Stenudd
11 January 2003
---
---
My Other Websites
Myths in general and myths of creation in particular.
The wisdom of Taoism and the
Tao Te Ching
, its ancient source.
An encyclopedia of life energy concepts around the world.
Qi (also spelled
chi
or
ki
) explained, with exercises to increase it.
The ancient Chinese system of divination and free online reading.
Tarot card meanings in divination and a free online spread.
The complete horoscope chart and how to read it.
---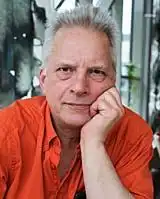 Stefan Stenudd
About me
I'm a
Swedish
author
of fiction and non-fiction books in both Swedish and English. I'm also an
artist
, an
historian of ideas
and a
7 dan Aikikai Shihan
aikido instructor
. Click the header to read my full bio.