The numbers don't really add up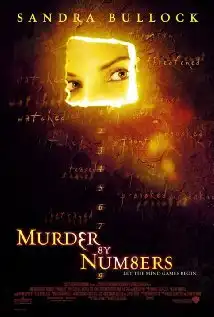 Review of Murder by Numbersá(2002) movie, by Stefan Stenudd

It's a swell thriller: a reasonably sophisticated plot, with some neat twists and turns, good camera work, and a kind of satisfactory ending. But just as with the murder story in question, the flaws become apparent at closer examination.
Supernatural fiction by Stefan Stenudd
Caroline meets those who do not age, and this ability can be transmitted. But there are grisly downsides. Click the image to see the book at Amazon (paid link).
Most important, the characters are not sufficiently presented and explained. The deadly duet shows a very close relation, but not what keeps it so close. It would be easy enough to understand, if they were lovers. Then their quarrel over a girl also makes sense. Since they are not — as far as the movie shows us — their relation remains a mystery.
The same, to a lesser extent, is true about the detective duet. Bullock is not really able to convince with her tough exterior to hide inner wounds, although that should be easy for an actor of her experience, and her male colleague gets no room in the film to show us why he stands her, after what she puts him through the very first days they work together.
Although it's mainly a thriller, I guess this movie would have needed some additional efforts on the drama of it, the emotional processes included in it. Maybe it's all too logical — like numbers.
Stefan Stenudd
14 January 2003
---
---
My Other Websites
Myths in general and myths of creation in particular.
The wisdom of Taoism and the
Tao Te Ching
, its ancient source.
An encyclopedia of life energy concepts around the world.
Qi (also spelled
chi
or
ki
) explained, with exercises to increase it.
The ancient Chinese system of divination and free online reading.
Tarot card meanings in divination and a free online spread.
The complete horoscope chart and how to read it.
---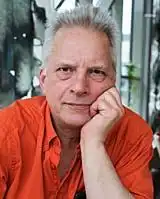 Stefan Stenudd
About me
I'm a
Swedish
author
of fiction and non-fiction books in both Swedish and English. I'm also an
artist
, an
historian of ideas
and a
7 dan Aikikai Shihan
aikido instructor
. Click the header to read my full bio.