Penetrating the immorality of the well-to-do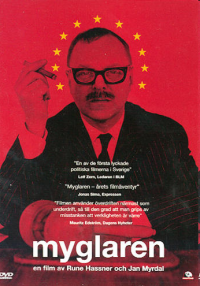 Review of Myglaren / The Wheeler-Dealerá(1966) movie, by Stefan Stenudd

Myglaren is a Swedish word which can be translated 'wangler' or maybe 'wheeler-dealer' — someone who uses morally questionable tricks for his private benefit, a tick on society's back.
Supernatural fiction by Stefan Stenudd
Caroline meets those who do not age, and this ability can be transmitted. But there are grisly downsides. Click the image to see the book at Amazon (paid link).
Unfortunately, I don't remember this movie in detail, not having seen it much since 1966, but already then, it made an impact on me. This is a realistic penetration of the minds of those who want to be on top, want to be better off, want to grab the biggest piece of the cake. Yes, it's ugly.
Still, this documentary style drama is done in low key, leaving for the audience to draw the conclusions — not that they are hard to reach.
The script writer is Jan Myrdal, one of the leading figures of the Swedish literary scene — constantly provocative, in his own ideology of what I like to call conservative socialism. The lead is played by Christer Stromholm, the very most renowned Swedish art photographer ever, who died in 2002. He plays this role exquisitely.
In Swedish movie history, this is no doubt a very important work, and it needs to be shown repeatedly. What it reveals is not a thing of the past, but a sadly constant ingredient in society.
Stefan Stenudd
13 January 2003
---
---
My Other Websites
Myths in general and myths of creation in particular.
The wisdom of Taoism and the
Tao Te Ching
, its ancient source.
An encyclopedia of life energy concepts around the world.
Qi (also spelled
chi
or
ki
) explained, with exercises to increase it.
The ancient Chinese system of divination and free online reading.
Tarot card meanings in divination and a free online spread.
The complete horoscope chart and how to read it.
---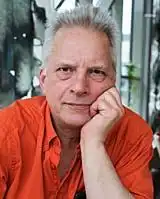 Stefan Stenudd

About me
I'm a Swedish author of fiction and non-fiction books in both English and Swedish. I'm also an artist, a historian of ideas, and a 7 dan Aikikai Shihan aikido instructor. Click the header to read my full bio.