Touching story about working class kids and their complexity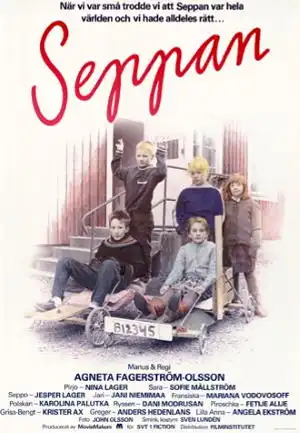 Review of Seppan (1986) movie, by Stefan Stenudd

This is a wonderful movie, the first by director Agneta Fagerstrom-Olsson, dealing a lot with her own childhood experiences. It follows mainly working-class kids on the verge of puberty, as they try to make their big souls fit into a rather limited world.
Supernatural fiction by Stefan Stenudd
Caroline meets those who do not age, and this ability can be transmitted. But there are grisly downsides. Click the image to see the book at Amazon (paid link).
Usually, when working-class is portrayed in movies, they are simplified, as if belonging to a lesser race than those of the other classes. Not so here. The dreams, the longings of all human beings, are given room here, expressed through the minds and actions of kids from very simple circumstances.
The director, who also wrote the script, has an ability to get under the skin of the characters, make them come alive to an extent rare on cinema (well, this production was for TV). What makes the deepest impression on me, is that she somehow captures the most fragile essence of the characters, that which makes them real, really real.
Stefan Stenudd
11 January 2003
---
---
My Other Websites
Myths in general and myths of creation in particular.
The wisdom of Taoism and the
Tao Te Ching
, its ancient source.
An encyclopedia of life energy concepts around the world.
Qi (also spelled
chi
or
ki
) explained, with exercises to increase it.
The ancient Chinese system of divination and free online reading.
Tarot card meanings in divination and a free online spread.
The complete horoscope chart and how to read it.
---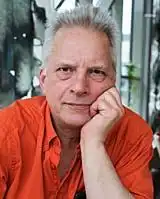 Stefan Stenudd

About me
I'm a Swedish author of fiction and non-fiction books in both English and Swedish. I'm also an artist, a historian of ideas, and a 7 dan Aikikai Shihan aikido instructor. Click the header to read my full bio.