Delicately balanced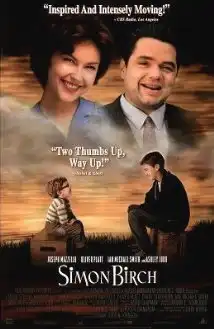 Review of Simon Birchá(1998) movie, by Stefan Stenudd

A film of many charming features, indeed, but what struck me as the most impressive quality of it, was its delicate balance between comedy and tragedy.
Supernatural fiction by Stefan Stenudd
Caroline meets those who do not age, and this ability can be transmitted. But there are grisly downsides. Click the image to see the book at Amazon (paid link).
Strolling ahead on a tight rope, with abyss on either side — that of despair and that of burlesque — and never falling. It even succeeds in a most daring balance between pity and parody.
Portraying a boy with such a severe physical handicap, and with terrible parents at that, would normally tie any director's hands and feet, and the result would be sweet, at best. In this film, though, we are even allowed to smile at the odd clashes between the normal and that which is not, and laugh at the situation comedy evolving. The result is endearing, truly compassionate.
And the acting is tremendous, especially from Joseph Mazzello and Ian Michael Smith, the two boys in a very odd couple friendship. Mazzello is breathtaking in scenes of such emotional complexity that most actors would be wise to find an easy way out. I have no idea how he does it, but certainly it is by talent — no schooling gives that kind of tools.
The plot is overly complex, with several 'deus ex machina' events uncalled for, et cetera — probably in fear that the skilled balance of the film and the nerve of the acting would not suffice. But they do, and then some.
Stefan Stenudd
3 March 2003
---
---
My Other Websites
Myths in general and myths of creation in particular.
The wisdom of Taoism and the
Tao Te Ching
, its ancient source.
An encyclopedia of life energy concepts around the world.
Qi (also spelled
chi
or
ki
) explained, with exercises to increase it.
The ancient Chinese system of divination and free online reading.
Tarot card meanings in divination and a free online spread.
The complete horoscope chart and how to read it.
---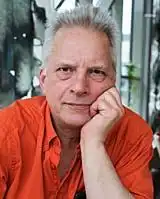 Stefan Stenudd

About me
I'm a Swedish author of fiction and non-fiction books in both English and Swedish. I'm also an artist, a historian of ideas, and a 7 dan Aikikai Shihan aikido instructor. Click the header to read my full bio.