Bad start leads to lightweight end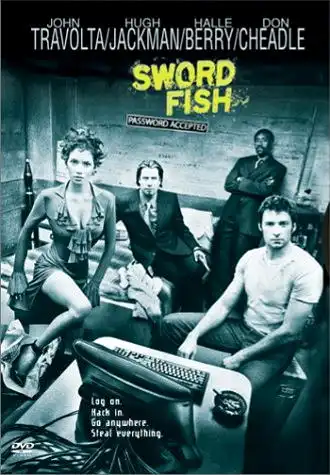 Review of Swordfish (2001) movie, by Stefan Stenudd

There's a start, a middle and an end. The middle is Ok, with lots of action and suspense mostly carried by Travolta's skilled performance — but the other two are way off.
Supernatural fiction by Stefan Stenudd
Caroline meets those who do not age, and this ability can be transmitted. But there are grisly downsides. Click the image to see the book at Amazon (paid link).
Just as with the whole universe itself, the start is crucial to how things in a movie will work out. First of all, we need to care. That's hard to do, when Swordfish starts with exploding an innocent woman, and then moving to an ex-hacker who misses his daughter. How could we care?
He goes on like that — people die right and left, and he just wants to get custody of his daughter, so he's quite ready to help a sociopath predator get USD 9 billion to play with.
Also, it's really hard to see Hugh Jackman, who looks like an ad for an aftershave, as a hacker. Really hard, even when he hacks on the keyboard with FF speed.
They should have dared to let the hacker be a nerdish guy, which would have made him a much brighter contrast to the action going on around him, and they should have started the movie with him as a hacker with ideals, still living with his daughter.
They should have done a lot of things with the script, before starting to shoot it. Now, it's a mess, breaking apart wherever scrutinized. People jump in and out of character, if they have one to begin with, and the plot twists like a worm on the hook.
The DVD gives two alternative endings, just as meaningless and lightweight as the one in the movie. That should have alerted the movie makers. If they really don't feel how the movie must end, then something is wrong with the beginning.
Ignoring the story, one can still enjoy some shootouts and other fancy action stuff — and especially, Travolta's doubtless competence in creating a character, even when unsupported by just about everything around him.
Stefan Stenudd
8 January 2003
---
---
My Other Websites
Myths in general and myths of creation in particular.
The wisdom of Taoism and the
Tao Te Ching
, its ancient source.
An encyclopedia of life energy concepts around the world.
Qi (also spelled
chi
or
ki
) explained, with exercises to increase it.
The ancient Chinese system of divination and free online reading.
Tarot card meanings in divination and a free online spread.
The complete horoscope chart and how to read it.
---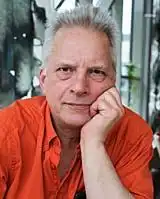 Stefan Stenudd

About me
I'm a Swedish author of fiction and non-fiction books in both English and Swedish. I'm also an artist, a historian of ideas, and a 7 dan Aikikai Shihan aikido instructor. Click the header to read my full bio.