Ice cold clarity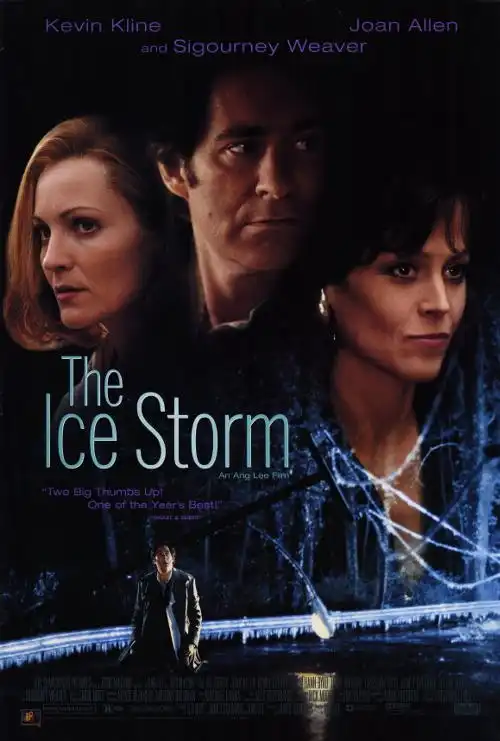 Review of The Ice Stormá(1997) movie, by Stefan Stenudd

This is a very cold infernal family drama. At first, I was captured by how authentic the winter icy cold got — by both sight and sound — and then this cold did, like winter cold does, creep under my skin, until I was freezing to the bones.
Supernatural fiction by Stefan Stenudd
Caroline meets those who do not age, and this ability can be transmitted. But there are grisly downsides. Click the image to see the book at Amazon (paid link).
I was not so convinced by the plot, nor did I object to it, but in this film the plot is only an excuse to remain in this bitter cold. It distracts us, so that we remain still, almost as if sleeping — and that gets you, in the winter.
The actors are very skilled at making very convincing characters, but they, too, are just distractions. The ice is the main character, and no matter what people do or don't do to each other, it is the ice that makes the final move and ends the game.
The old Greeks based the universe on the four elements — fire, earth, air and water — and indeed, these fundamental entities surround and penetrate our existence, to the extent that one can wonder how much they control it. In this movie, all that happens seems to be an unavoidable consequence of the weather — and it makes sense.
Maybe we should conclude about the weather, like with so many other things, that it's all in our heads.
Stefan Stenudd
7 January 2003
---
---
My Other Websites
Myths in general and myths of creation in particular.
The wisdom of Taoism and the
Tao Te Ching
, its ancient source.
An encyclopedia of life energy concepts around the world.
Qi (also spelled
chi
or
ki
) explained, with exercises to increase it.
The ancient Chinese system of divination and free online reading.
Tarot card meanings in divination and a free online spread.
The complete horoscope chart and how to read it.
---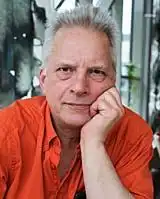 Stefan Stenudd

About me
I'm a Swedish author of fiction and non-fiction books in both English and Swedish. I'm also an artist, a historian of ideas, and a 7 dan Aikikai Shihan aikido instructor. Click the header to read my full bio.