Nonetheless, a war movie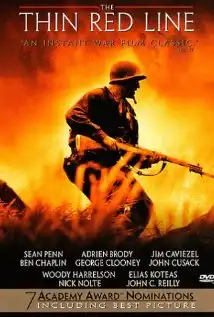 Review of The Thin Red Lineá(1998) movie, by Stefan Stenudd

War is a nasty business. One of its most dangerous characteristics is its strong appeal — when we're not at war, we are drawn to it. In the movies, this causes them all to be seductive, no matter how much they are aimed at revealing the horror of it.
Supernatural fiction by Stefan Stenudd
Caroline meets those who do not age, and this ability can be transmitted. But there are grisly downsides. Click the image to see the book at Amazon (paid link).
Kurt Vonnegut commented on it, in the foreword of his major novel,
Slaughterhouse Five
, where he tells a nurse that he's going to write a book about the war, to reveal its monstrosity. The nurse warns him — no matter how he writes it, it's still going to be a movie with Frank Sinatra in the lead, glorifying war. He assures her that this book will not be a movie.
Of course, a movie was made of it — though not with Frank Sinatra in the lead.
'The Thin Red Line', also based on a book, surely aims at a peace message, but it turns out pretty much like any other war movie. Soldiers — some brave, some cowardly — run around in a beautiful jungle, shooting enemies while saying or thinking poetic existential stuff. So?
Me, I'm bored with the thoughts expressed, which are far too conventional, far too superficial, although pretentious. I'm equally bored by the countless gun shots, the struggle to win a hill and then the struggle to keep it, et cetera.
There might be a story hidden in all of this, but it has not been extracted, instead it was camouflaged by a lot of scenery, intermingled with fractions of contemplation. At least, that jungle is easy on the eyes.
Stefan Stenudd
14 January 2003
---
---
My Other Websites
Myths in general and myths of creation in particular.
The wisdom of Taoism and the
Tao Te Ching
, its ancient source.
An encyclopedia of life energy concepts around the world.
Qi (also spelled
chi
or
ki
) explained, with exercises to increase it.
The ancient Chinese system of divination and free online reading.
Tarot card meanings in divination and a free online spread.
The complete horoscope chart and how to read it.
---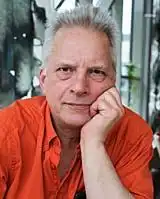 Stefan Stenudd
About me
I'm a
Swedish
author
of fiction and non-fiction books in both Swedish and English. I'm also an
artist
, an
historian of ideas
and a
7 dan Aikikai Shihan
aikido instructor
. Click the header to read my full bio.