Tight suspense without gore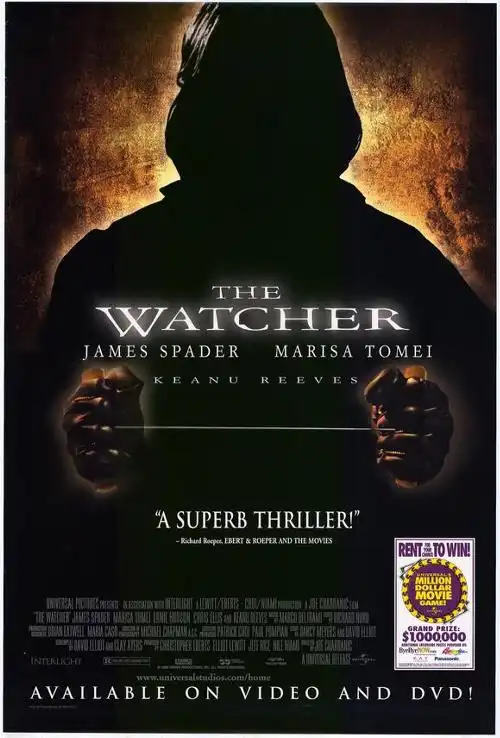 Review of The Watcher (2000) movie, by Stefan Stenudd

I enjoy a movie that refrains from big effects, and still manages to create tension, suspense and a dramatic acceleration. This one does.
Supernatural fiction by Stefan Stenudd
Caroline meets those who do not age, and this ability can be transmitted. But there are grisly downsides. Click the image to see the book at Amazon (paid link).
The way it avoids closeups on murder victims, even the moments of murder, reminds me of the Hitchcock principle of less is more. It is very elegantly done, if such a word is permitted in this circumstance. At the moment when our horror of what is about to take place is at its peak, the camera moves away. Other scenes, with a more complex emotional content, are allowed to play out.
Played out competently, I must add. Both Keanu Reeves and James Spader perform with sophistication, creating a rare psychological realism. Their faces seem like clean of make-up, like those in Rembrandt paintings.
Many more things about the movie are both intelligent and original, such as avoiding to have primitive aggression played out between police officers, although Spader plays an outsider to the force, and not a very polite one at that.
There are some weaknesses as well. Primarily, I would have liked to see the relation between the main characters — the hunter and the hunted — explored further. It needed to be anchored in the story, from the beginning of it, and processed to its own dramatic conclusion.
Stefan Stenudd
17 November 2003
---
---
My Other Websites
Myths in general and myths of creation in particular.
The wisdom of Taoism and the
Tao Te Ching
, its ancient source.
An encyclopedia of life energy concepts around the world.
Qi (also spelled
chi
or
ki
) explained, with exercises to increase it.
The ancient Chinese system of divination and free online reading.
Tarot card meanings in divination and a free online spread.
The complete horoscope chart and how to read it.
---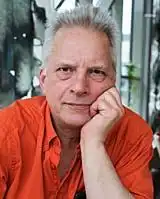 Stefan Stenudd

About me
I'm a Swedish author of fiction and non-fiction books in both English and Swedish. I'm also an artist, a historian of ideas, and a 7 dan Aikikai Shihan aikido instructor. Click the header to read my full bio.