Well, thirteen short conversations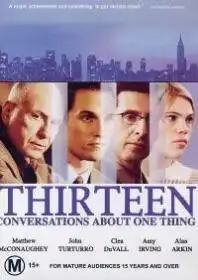 Review of Thirteen Conversations About One Thing (2001) movie, by Stefan Stenudd

The title is not very accurate. There is some dialogue in the film, but not more than usual in drama — actually a bit less. That's a pity. People are confronted by twists of fate, so I would have liked to hear them comment more on it, share more of their thoughts and reflections.
Supernatural fiction by Stefan Stenudd
Caroline meets those who do not age, and this ability can be transmitted. But there are grisly downsides. Click the image to see the book at Amazon (paid link).
Movies today have an exaggerated fear of words. There's a lot of one-liners instead of dialogue. But Shakespeare was not wrong, words words words bear meaning, explore characters, make food for thoughts. It demands excellence from the writer — whether the dialogue is high-brow or not — and maybe that's what's mostly missing.
In this film, the underdeveloped conversations leave the characters a bit superficial, their souls still closed to us, even when disaster strikes them. A pity, since there are some interesting people — like the DA with a conscience doing a sort of Raskolnikov thing, the middle-aged man unable to take any initiative in his life, and others. I'm sure they have more to say, than they do.
Still, the film on the whole is a pleasant poem, where the lines have been mixed around but the meaning remains crystal clear. I'd say that's the one thing: meaning. It is, isn't it?
Stefan Stenudd
29 January 2003
---
---
My Other Websites
Myths in general and myths of creation in particular.
The wisdom of Taoism and the
Tao Te Ching
, its ancient source.
An encyclopedia of life energy concepts around the world.
Qi (also spelled
chi
or
ki
) explained, with exercises to increase it.
The ancient Chinese system of divination and free online reading.
Tarot card meanings in divination and a free online spread.
The complete horoscope chart and how to read it.
---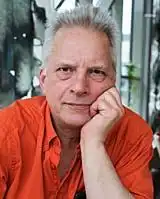 Stefan Stenudd

About me
I'm a Swedish author of fiction and non-fiction books in both English and Swedish. I'm also an artist, a historian of ideas, and a 7 dan Aikikai Shihan aikido instructor. Click the header to read my full bio.