Death ought to be more exciting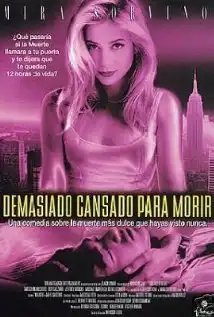 Review of Too Tired to Dieá(1998) movie, by Stefan Stenudd

It's about death, this movie, and the struggle to find meaning to one's life, when having only a few hours to do it. Big subjects, indeed, worthy of a great artist — needing one, really. Writer/director Chin doesn't suffice.
Supernatural fiction by Stefan Stenudd
Caroline meets those who do not age, and this ability can be transmitted. But there are grisly downsides. Click the image to see the book at Amazon (paid link).
The film plays with classic themes, related to this topic — such as the chess game with the reaper in Bergman's 'Seventh Seal'. Bergman's knight loses the game, but wins the lives of those he has learned to hold dear. In this movie, nothing is gained, and so one wonders: is anything at all lost?
There's an interesting atmosphere in the film, sort of an arty New York setting through an immigrant's eyes, but neither that nor anything else is really followed through. What must be meant to have some profound undercurrent, remains just surface — and a quickly sketched surface, at that. It would have been better to make this film a pure comedy.
Stefan Stenudd
14 January 2003
---
---
My Other Websites
Myths in general and myths of creation in particular.
The wisdom of Taoism and the
Tao Te Ching
, its ancient source.
An encyclopedia of life energy concepts around the world.
Qi (also spelled
chi
or
ki
) explained, with exercises to increase it.
The ancient Chinese system of divination and free online reading.
Tarot card meanings in divination and a free online spread.
The complete horoscope chart and how to read it.
---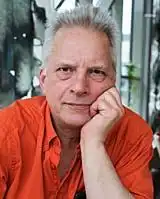 Stefan Stenudd

About me
I'm a Swedish author of fiction and non-fiction books in both English and Swedish. I'm also an artist, a historian of ideas, and a 7 dan Aikikai Shihan aikido instructor. Click the header to read my full bio.