Provocative, but unlikely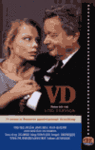 Review of VD / CEO (1988) movie, by Stefan Stenudd

Stig Larsson is sort of an enfant terrible in Swedish literature, gifted at accomplishing the infernal. In this TV movie, he creates a sort of nightmare, by having a company CEO surprise visit one of his employees, and using his authority to terrorize his host.
Supernatural fiction by Stefan Stenudd
Caroline meets those who do not age, and this ability can be transmitted. But there are grisly downsides. Click the image to see the book at Amazon (paid link).
Larsson is able to make the drama very upsetting, not to say revolting, exposing the darkest sides of human capacity or incapacity.
Yet, I had great troubles accepting the plot, since I found no reason to believe that a regular employee, a 'simple worker', would take that bullying from a boss high up in the hierarchy — it would have been so much more believable, if it was a junior executive harassed, somebody who needed to comply, because of his own ambitions with the company. Regular workers rarely have enough to hope for in a company, that they would suffer something of this nature.
Still, it's an impressive flood of emotions, which Larsson is able to evoke. He makes the audience frustrated, angry, vindictive, and I guess that's exactly what he wanted.
Stefan Stenudd
13 January 2003
---
---
My Other Websites
Myths in general and myths of creation in particular.
The wisdom of Taoism and the
Tao Te Ching
, its ancient source.
An encyclopedia of life energy concepts around the world.
Qi (also spelled
chi
or
ki
) explained, with exercises to increase it.
The ancient Chinese system of divination and free online reading.
Tarot card meanings in divination and a free online spread.
The complete horoscope chart and how to read it.
---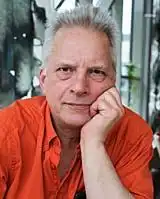 Stefan Stenudd

About me
I'm a Swedish author of fiction and non-fiction books in both English and Swedish. I'm also an artist, a historian of ideas, and a 7 dan Aikikai Shihan aikido instructor. Click the header to read my full bio.