Don't Wanna Stay Alive When You're 25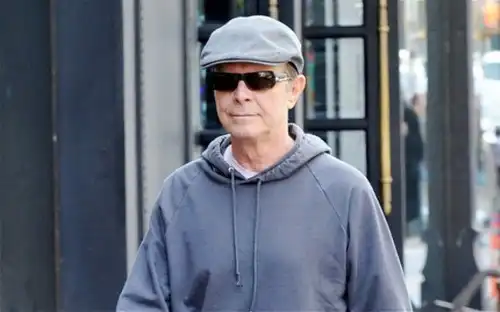 Review by Stefan Stenudd

What's with the withering of rock stars, when they become adults? Is rock'n'roll an art form reserved for those in touch with their adolescence? Or could it be that its artists have a limited time of creativity, whatever their age at the outset?
Supernatural fiction by Stefan Stenudd
Caroline meets those who do not age, and this ability can be transmitted. But there are grisly downsides. Click the image to see the book at Amazon (paid link).
I've been watching YouTube clips of some of the old pop and rock giants. What keeps picking like a woodpecker on my brain is how their artistic poignance dims at a certain time in their career, as if someone blew out their candle. They get comfortably well-to-do, they lean back with confidence, and their new material is anesthesia.
After a couple of decades struggling with this depressing fate, they surrender and resort to shows where they do karaoke versions of their old hits.
It happens to the best of them. Why so? What is it they lose when the frenzy of their adolescence wears out? Well, probably just that. Without the anguish of the adolescent, there's no rock'n'roll. It's just songs. Songs with an anxious naivetÚ, soon lost to those who actually survived it. They can repeat the melody and words, but not the sound and feel of it.
Art is salvation, but also a deadly trap. You can be its martyr, and numerous following generations will praise you, or you can be its survivor, by which the dust from the battle settles on you. You become a relic, forever a servant of memorabilia.
I was never surprised that so many rock legends died before reaching this stage. What continues to surprise me is how many survived it and keep on living, although not finding a way out of it ľ unable to completely change their path to where past feats lose their gravitational pull.
The analogy of celestial mechanics might hold the key. You can land on the moon and take off with the same vessel, but how to escape a black hole? When your mark on history exceeded a certain value, there's no way to go on and do other stuff.
Art is salvation, but also a deadly trap. We live in a time when pop and rock songs are regarded as gospels, magical potions by which life is both expressed and saved. It sure feels like that at certain concerts, momentarily. But they're songs.
Already when I was an adolescent, I was often struck by ambiguity regarding the majestic qualities attached to songs of this or that moment of time. When my inebriation faded away, I had to conclude that most of those celebrated hymns had next to pointless lyrics, no matter what was done with drums and electric guitars to enhance them.
Sure, there were fragments of poetic ingenuity at times, as well as an occasional koan. But mostly they were surrounded by self-evident rhymes. Well, drowned in them. Not much compared to the monologues of Shakespeare, or for that matter the dialogues of Plato.
The music had its merits, thought seldom to the extent that it was equally satisfying without the original performer in his or her state of adolescent anguish. Karaoke, as mentioned earlier, revealed that with non-compromising cruelty. How many of those pop and rock anthems will really stand the test of time? Few, I bet, compared to the hundreds of years that Mozart and Beethoven have already managed splendidly.
Also the stage shows struggle to survive revisits, as time progresses. What once seemed earthshakingly spectacular soon becomes awkward, if not to say ridiculous.
In some few cases, the frenzy of the original performances keep on striking cords within us ľ but surely not when those artists have ripened. When the desperation is gone, so is the sensation.
Art should not be too occupied by speaking to the present. No fundamental truths are to be found in the illusion of the now. Art should speak to the timeless, to the aeons gone and those coming, alike. That's where the essence hides. We're all essentially the same, as is the world we live in. What's not eternally recurring is not that vital to us.
When our idols grow old, they think that they still have some kind of precedence over their songs, because they once gave birth to them. But if they're not the same as when that happened, they are doing the same karaoke as everyone else. A piece of art ceases to be the property of the artist as soon as an audience has started to relate to it.
So, the mistake made by our pop and rock icons is not that they keep singing their old songs, but that they do it without trying to recreate the desperation they once felt.
It can be done. There are gifted actors who can play any role intensely, regardless of their age or gender or any other circumstance. So could some of our fallen rock stars, if they tried.
If they don't want to, maybe they should do something completely different and refrain from desecrating their past glories by holding on to them half-heartedly?
PS
When moving these old reviews from my blog to my personal website (October 2015), I noticed that I had written two reviews on the same subject and with the same title. Here is the other one, from 2011:
Don't Wanna Stay Alive When You're 25
Stefan Stenudd
July 5, 2013
---
---
My Other Websites
Myths in general and myths of creation in particular.
The wisdom of Taoism and the
Tao Te Ching
, its ancient source.
An encyclopedia of life energy concepts around the world.
Qi (also spelled
chi
or
ki
) explained, with exercises to increase it.
The ancient Chinese system of divination and free online reading.
Tarot card meanings in divination and a free online spread.
The complete horoscope chart and how to read it.
---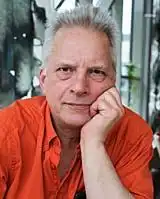 Stefan Stenudd

About me
I'm a Swedish author of fiction and non-fiction books in both English and Swedish. I'm also an artist, a historian of ideas, and a 7 dan Aikikai Shihan aikido instructor. Click the header to read my full bio.