Georgian Gethsemane
Review of Luka Zaqariadze, by Stefan Stenudd

A friend and I were searching the web for versions of Gethsemane (I Only Want to Say) from Jesus Christ Superstar that might surpass Ted Neeley's from 2006. A mission impossible, but I happened to come across an adolescent getting quite near – on a Georgian Idol show.
Supernatural fiction by Stefan Stenudd
Caroline meets those who do not age, and this ability can be transmitted. But there are grisly downsides. Click the image to see the book at Amazon (paid link).
The young man's name is
Luka Zaqariadze
and he won that season, to no surprise. He has passion and the voice to express it. That's a rare combination. He also does what is so rare in show business: he totally commits to the song and lives out the lyrics as well as squeezes the notes like the flesh of a lover in heated intercourse.
His version of Gethsemane still has some oddities in how he treats the words and the melody, probably stemming from his own very different musical and cultural background. But when he sings boldly about dying and being nailed to the cross, Luka Zaqariadze expresses the purgatory of puberty, which has no borders.
I had to check out his other performances, and there are several of them from the Georgian Idol 2012 season. Already in his interpretation of Gethsemane it's obvious that he has a metal heart. That also stands out in his version of Led Zeppelin's Since I've Been Loving You, which is true to a long-gone time when rock'n'roll was allowed to take its time and the musicians played themselves and their audience into a trance. Here it is, linked from his own YouTube account:

The way the boy makes himself one with the pain and longing at the core of any real rock ballad is breathtaking.
And how about his version of Sting's Desert Rose, where Luka Zaqariadze and the orchestra comfortably mix influences from several cultures, having lots of fun with it:

But he also performed songs that don't translate as easily to the rest of the world. I don't understand any word in the below song, but I imagine it must have local traditional roots. It seems that Luka Zaqariadze is enjoying it just as much as any power ballad.

But what's this kind of song doing in an Idol show? The same can be asked about all the long and elaborate performances above, involving a symphony orchestra and extensive instrumental passages. I don't recognize it from either the Swedish version of the show or the American one. But I love it.
If other Idol shows, outside Georgia, dared the same musical explorations, they would keep me awake and lusting for more. Both in Sweden and USA (many other countries too, I bet), music and the pure joy of it have been brushed aside by business, and by the myth upheld by television executives that the audience can only consume nonsense.
Were it not for the wonderful Internet, we would never ever get to experience anything other than what our national show biz executives wanted to stuff us with. The songs above would never pass through that needle's eye.
So, what will happen to Luka Zaqariadze? He won the Georgian Idol. In the history of the show, that's almost a death sentence. The winners rarely get anywhere, probably because their voting fans soon move on to performers of the next season. How quickly they forget...
I learned as a rock critic for a Swedish newspaper that artists who remain are the ones with their own material, songs from their own hearts and minds. Covers are little more than karaoke. They hardly make history. Even voices and expressions as intense as that of Luka Zaqariadze are doomed if they don't have something unique on which to apply their gifts.
I know nothing about the music scene in Georgia, but I doubt that it's very different on the above account. Luka will need to come up with his own music or he will be forgotten as soon as the next Idol season begins in Georgia. On the other hand, if he finds an inner source from which to fetch his future music, he certainly has the talent to be an idol for real, even outside Georgia.
I end with an irrelevant note. His name made me remember this sweet sad song, whether it's applicable to Luka Zaqariadze's situation or not:
Stefan Stenudd
February 11, 2013
---
---
My Other Websites
Myths in general and myths of creation in particular.
The wisdom of Taoism and the
Tao Te Ching
, its ancient source.
An encyclopedia of life energy concepts around the world.
Qi (also spelled
chi
or
ki
) explained, with exercises to increase it.
The ancient Chinese system of divination and free online reading.
Tarot card meanings in divination and a free online spread.
The complete horoscope chart and how to read it.
---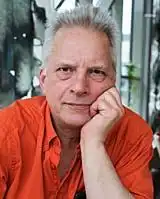 Stefan Stenudd

About me
I'm a Swedish author of fiction and non-fiction books in both English and Swedish. I'm also an artist, a historian of ideas, and a 7 dan Aikikai Shihan aikido instructor. Click the header to read my full bio.