Shooting on My Street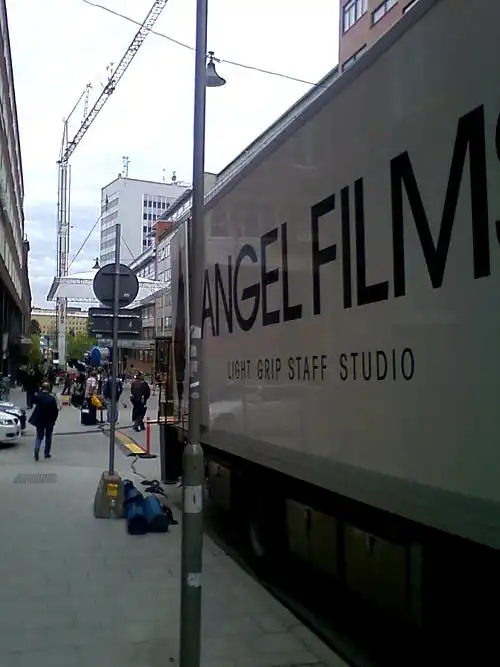 On location, The Girl with the Dragon Tattoo, by Stefan Stenudd

Hollywood came to my street in Stockholm. For a day and a night, they were shooting scenes for the Stieg Larsson crime story The Girl with the Dragon Tattoo. The size of it! Hollywood is a flashmob Caesar.
Supernatural fiction by Stefan Stenudd
Caroline meets those who do not age, and this ability can be transmitted. But there are grisly downsides. Click the image to see the book at Amazon (paid link).
Stieg Larsson's trilogy became world best sellers soon after his own death, and they remain on top the the lists to this day. So, filming the stories, Hollywood brings the whole artillery.
For the short scenes they were shooting on my street in Stockholm, they brought a fleet of big trucks, a staff of more than 70, and tons of equipment. They used a crane reaching high above the buildings, just for holding up a white screen to even out the light. And for the night scene they covered the whole block with artifical snow, to make it winter.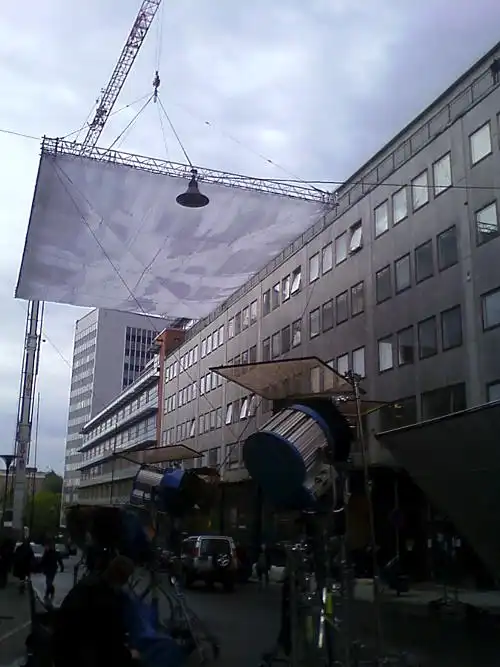 All of it was just for a few seconds of film, showing Daniel Craig arriving in a Volvo and stepping into a building. They had additional cars and drivers to simulate regular traffic, and a number of extras walking around as regular pedestrians. Nothing was left to chance.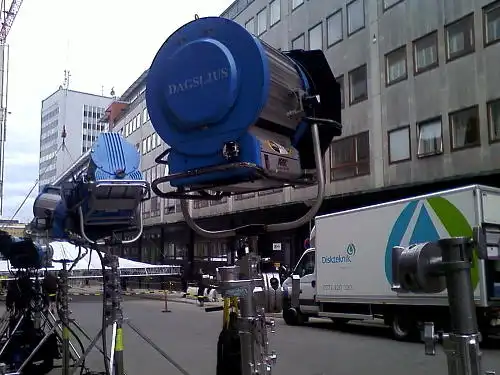 The text on the back of the spotlight says Daylight.

The story has been filmed before by a Swedish movie company, but that was done with significantly less resources. Hollywood is in its own league. I marveled at the size of the project, as it kept me up all night.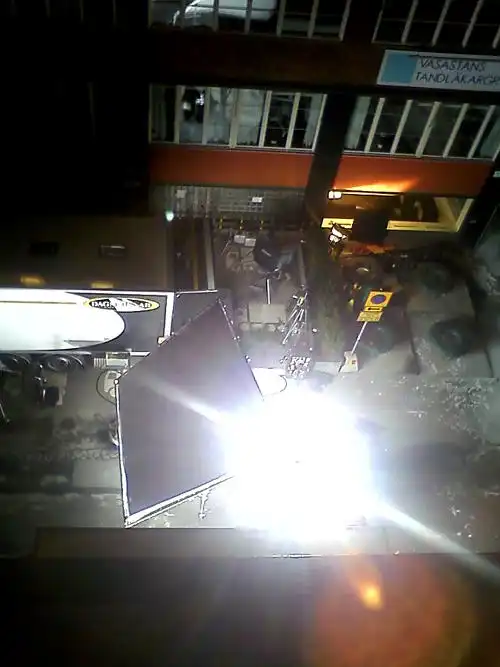 By five in the morning they were finished filming, and three hours later there was no other trace of them than some small remains of artificial snow in a few corners. Like a flashmob. Come, perform, be gone.
I took the photos with my simple mobile phone camera, so the quality isn't great.
Here's the official trailer for the movie, which will open in December this year:
Stefan Stenudd
June 8, 2011
---
---
My Other Websites
Myths in general and myths of creation in particular.
The wisdom of Taoism and the
Tao Te Ching
, its ancient source.
An encyclopedia of life energy concepts around the world.
Qi (also spelled
chi
or
ki
) explained, with exercises to increase it.
The ancient Chinese system of divination and free online reading.
Tarot card meanings in divination and a free online spread.
The complete horoscope chart and how to read it.
---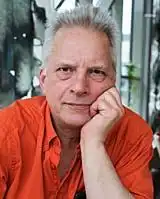 Stefan Stenudd

About me
I'm a Swedish author of fiction and non-fiction books in both English and Swedish. I'm also an artist, a historian of ideas, and a 7 dan Aikikai Shihan aikido instructor. Click the header to read my full bio.