Still a Beatle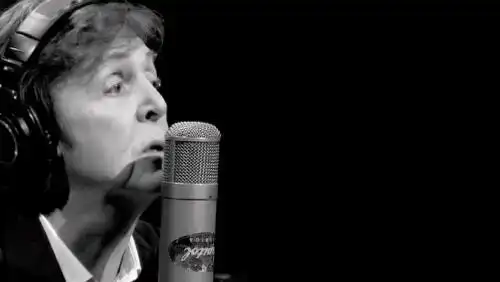 Review of Paul McCartney, by Stefan Stenudd

I saw the TV concert of Paul McCartney with orchestra doing songs from his Kisses on the Bottom album, a handful of carefully chosen evergreen covers and a couple of new songs of his composed in the same style. What stood out the most was what a delicate singer he can be.
Supernatural fiction by Stefan Stenudd
Caroline meets those who do not age, and this ability can be transmitted. But there are grisly downsides. Click the image to see the book at Amazon (paid link).
After the Beatles, Paul McCartney made a few albums that I enjoyed tremendously: his initial solo album as well as the first couple of records with the Wings. I saw two of the Wings concerts, too, back in the early 1970's. But after a few years, the following albums attracted me less and less, until they just got unbearably cozy. That has little to do with rock'n'roll.
In the decades to follow, Paul McCartney has really just stood out enough for me to notice, when doing old Beatles songs with surprising vitality and delight. That's hard not to adore.
But this TV show was a magnet, although I was really just zapping through the channels. My thumb halted on the remote, as my ears picked up something in his voice, telling me that Paul was getting into this for real. He was singing delicately, taking great care of every word – both its tone and its meaning.
Skilled singing, indeed. But more than that. In his care, the songs were lustfully opening themselves to the listener, as if seduced by Casanova, shivering at his every touch. Paul McCartney proved able to handle each song in just the way it must always have longed for.
And he made it seem so easy, like a child using a bucket to build sand castles on the beach. But it's not that easy for anyone else. Well, whatever else has happened these past decades, Paul reminded me that he was a Beatle, and still is.
Stefan Stenudd
October 22, 2012
---
---
My Other Websites
Myths in general and myths of creation in particular.
The wisdom of Taoism and the
Tao Te Ching
, its ancient source.
An encyclopedia of life energy concepts around the world.
Qi (also spelled
chi
or
ki
) explained, with exercises to increase it.
The ancient Chinese system of divination and free online reading.
Tarot card meanings in divination and a free online spread.
The complete horoscope chart and how to read it.
---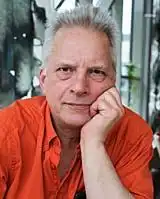 Stefan Stenudd

About me
I'm a Swedish author of fiction and non-fiction books in both English and Swedish. I'm also an artist, a historian of ideas, and a 7 dan Aikikai Shihan aikido instructor. Click the header to read my full bio.