The Individualism of Communism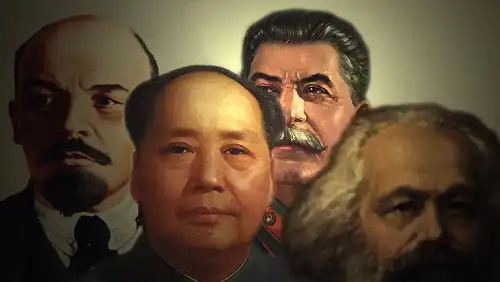 Speculations by Stefan Stenudd

Seeing a documentary about Mao Zedong's China I was reminded of the anomaly of communism: Why are these ideologies of the collective given names of individuals? That should be enough to dismiss them.
Novel by Stefan Stenudd
A Sunday brunch conversation with a stranger slips into the mysterious, soon to burst beyond the realm of possibility. Click the image to see the book at Amazon (paid link).
Marxism, Leninism, Marxism-Leninism, Stalinism, Maoism... The communist ideologies persist in carrying names of individuals in spite of their expressed principles of the rule of the masses.
They also tend to consist of idolatry. One person is given complete charge and swiftly demands to be worshiped like a deity. Beyond any reason, as if that person was the creator of the universe and then some.
I noticed it way back in the 1960's, when I was a kid and these movements were high fashion. Their supporters spoke of revolting against the men in power and substituting their rule with one of the people. But why, then, were they obsessed with these individuals? It didn't make sense to me, and still doesn't. So, I had my doubts.
Not that idolatry is a monopoly of the communists. It pops up just about everywhere, as far as political power is concerned. I guess we simply haven't grown out of monarchy yet.
Democracy may have been invented already by the ancient Greeks, some 2,500 years ago. But it was forgotten for a number of those years. Since its recent renaissance, it's still in its infancy. We easily slip back into the habits of monarchy. Communists do, too, for sure. More than most.
Stefan Stenudd
March 4, 2013
---
---
My Other Websites
Myths in general and myths of creation in particular.
The wisdom of Taoism and the
Tao Te Ching
, its ancient source.
An encyclopedia of life energy concepts around the world.
Qi (also spelled
chi
or
ki
) explained, with exercises to increase it.
The ancient Chinese system of divination and free online reading.
Tarot card meanings in divination and a free online spread.
The complete horoscope chart and how to read it.
---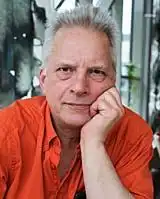 Stefan Stenudd

About me
I'm a Swedish author of fiction and non-fiction books in both English and Swedish. I'm also an artist, a historian of ideas, and a 7 dan Aikikai Shihan aikido instructor. Click the header to read my full bio.