Remember!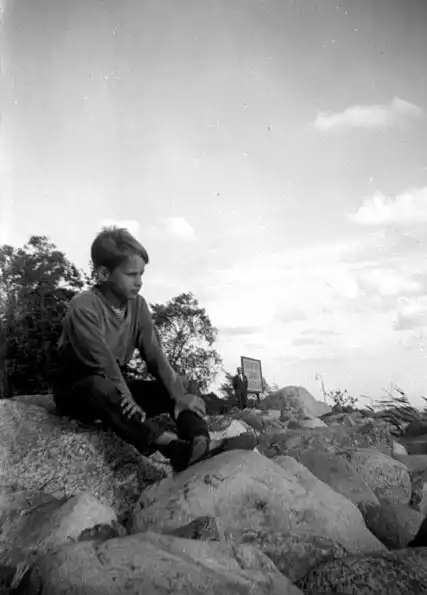 Speculations by Stefan Stenudd

When I was eleven years old, I shouted to my future adult self: "Remember what it was really like!" Well, I remember my shout, but I can no longer claim to understand what I was supposed to remember.
Novel by Stefan Stenudd
A Sunday brunch conversation with a stranger slips into the mysterious, soon to burst beyond the realm of possibility. Click the image to see the book at Amazon (paid link).
The photo above is of me a couple of years before that shout. It was forming, somewhere in my chest, but not yet expressed.
In the world of literature, there are thousands of stories about childhood, maybe even millions. I've written a few, too. Still, do these books convey the true nature of that age? If they are not written by children, I doubt it.
The adult is the remaining shell of the child of the past. Memory is deceit. No matter how detailed, it keeps the form but dissolves the substance.
The child is not the adult waiting to happen, but another creature either deserted or locked up in the increasingly thick and rigid body of the latter. Sadly. Wars are born out of this.
There is a Swedish word, upplevelse, which describes what childhood is all about. The closest English word I find is 'experience', but it's far too matter-of-factly. Upplevelse is the emotional relation to what is experienced – what it feels like. To the child, that's more real than the reality igniting the feelings. The world is nothing if not perceived, experienced, and felt. All the children know this.
That much I remember. You know nothing about childhood if you don't realize that it's all about what it feels like, every moment of it, every burden of it, every disappointment and delight, every fear and longing, every discovery, every challenge, every consolation. But how to remember all these feelings?
Stefan Stenudd
December 7, 2010
---
---
My Other Websites
Myths in general and myths of creation in particular.
The wisdom of Taoism and the
Tao Te Ching
, its ancient source.
An encyclopedia of life energy concepts around the world.
Qi (also spelled
chi
or
ki
) explained, with exercises to increase it.
The ancient Chinese system of divination and free online reading.
Tarot card meanings in divination and a free online spread.
The complete horoscope chart and how to read it.
---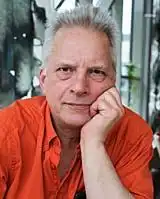 Stefan Stenudd

About me
I'm a Swedish author of fiction and non-fiction books in both English and Swedish. I'm also an artist, a historian of ideas, and a 7 dan Aikikai Shihan aikido instructor. Click the header to read my full bio.