My Fiction Writing
Novels and Short Stories by Stefan Stenudd
The very hub
Writing is a way of thinking
. My novels are often born out of a question — of such a complex or intricate nature that a whole book is needed to form the answer. Somewhere along the line of writing the novel, I usually forget the initial question, but when the manuscript is finished — then it hits me: there's the answer, such as it is.
I believe that if it were possible to shorten this answer, I would have written a that much shorter novel — down to one single sentence, ideally. Mostly, it isn't possible. Not to me, anyway.

Writing is a way of dreaming. It is strange how the content of the novel becomes so concrete one can even smell its scents, stumble on its paving stones, get soaked by its rain, yes, be overcome by its intensified form of reality. The novel truly becomes in some sense more real than so called reality, sharper and more plausible.
In that way writing is like living — many lives.
I am greedy. One single life, no matter how long or rich, is not enough for me. When I see people pass by my table at a street cafe, when I gaze at all the lit windows of an apartment building in the evening, when I watch strangers join and greet each other at a railway station — then this greed burns inside of me. I want to live all those lives.
In my novels, this is exactly what I do.


My novels in English
Ever Young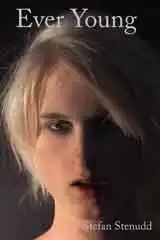 Caroline witnesses the agonizing death of her twin brother, when they are no more than 15 years old. Horrified, she feels that nobody should ever have to die. Then she discovers a hidden visitor to her home, who has the ability to live forever without aging at all. And this ability can be transmitted.
As she gets to know the visitor, she finds that there are grisly downsides to such longevity. But events unfold, giving her little time to decide.
Click the image to see the book at Amazon (paid link). It is also a Kindle ebook.
And here is the book's Facebook page.
Sunday Brunch with the World Maker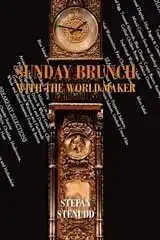 Treating himself to the luxurious Sunday brunch of the Waldorf Astoria in New York, the author is joined by a young stranger. At first, their conversation is all about the author, his experiences and thoughts on life. But as the brunch progresses it becomes evident that the stranger has a lot to say, too. The conversation slips into the mysterious, soon to burst beyond the realm of possibility.
Click the image to see the book at Amazon (paid link). It is also a Kindle ebook.
And here is the book's Facebook page.
All's End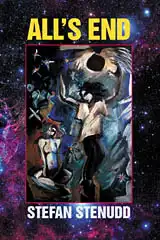 All's End is a science fiction novel about a young man's quest through space and time, in search for a perfect world — and the mayhem he unknowingly creates on the way.
Click the image to see the book at Amazon (paid link). It is also a Kindle ebook.
And here is the book's Facebook page.
Occasionally I Contemplate Murder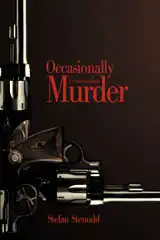 This is not a novel, exactly. I call it a thought-book. I think about life, death, and the elusive meaning of it all.
Click the image to see the book at Amazon (paid link). It is also a Kindle ebook.
And here is the book's Facebook page.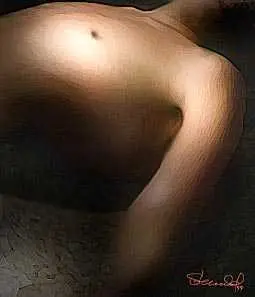 Waves
Vaguely sensual short stories published on this website. And I mean vaguely. I wrote a couple and have a few more in the back of my head. Don't hold your breath, though. Click the image to read them.
Video recitals
I wrote a bunch of poems. Some of them I call syllable poems, because they are made up of one-syllable words only. Others are not. And then, there is one made up of single letter words... They can be found on this website. I also video filmed my recitals of some of it.
Click the header to see those videos.
The video above is the poem
When dogs die
.
My novels in Swedish
Click the image to read more about the book (in Swedish) on the publisher's website.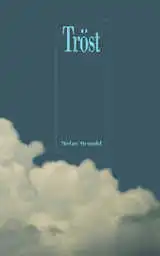 Solace
Novel about a middle-aged man's strange experiences on his death bed. Published in Swedish only.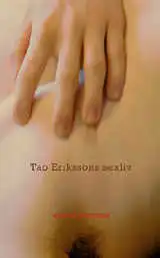 The Sex Life of Tao Eriksson
Novel about young Tao's complicated search for a functioning sexuality. Published in Swedish only.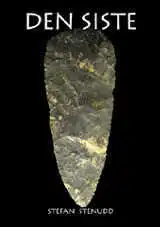 The Last One
Novel about stone age drama and existential pondering, when nobody even thought that they knew. Published in Swedish only.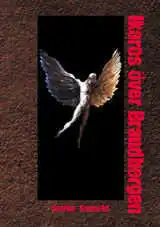 Icarus over Brandbergen
A modern Icarus in suburbia, learning how to fly but not how to deal with it. Published in Swedish only.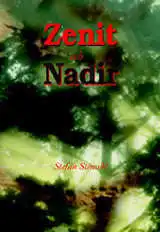 Zenith and Nadir
Two kids row out into the fog, and get stranded on an island of brilliant light and deep darkness. Published in Swedish only.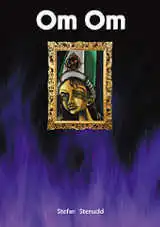 About Om
Novel about the last person on earth — omnipotent, because he doesn't know better. Published in Swedish and Danish.

---
My Books
---
---
My Other Websites
Myths in general and myths of creation in particular.
The wisdom of Taoism and the
Tao Te Ching
, its ancient source.
An encyclopedia of life energy concepts around the world.
Qi (also spelled
chi
or
ki
) explained, with exercises to increase it.
The ancient Chinese system of divination and free online reading.
Tarot card meanings in divination and a free online spread.
The complete horoscope chart and how to read it.
---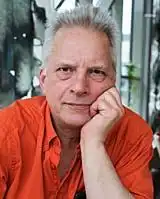 Stefan Stenudd
About me
I'm a
Swedish
author
of fiction and non-fiction books in both Swedish and English. I'm also an
artist
, an
historian of ideas
and a
7 dan Aikikai Shihan
aikido instructor
. Click the header to read my full bio.