Psychoanalysis of Myth 2
Sigmund Freud

Sigmund Freud was born in Moravia in 1856, but his family moved to Vienna only a few years later. In 1881 he graduated as an MD and worked in the Vienna General Hospital for a few years, also researching the clinical uses of cocaine. In 1885-86 he studied in Paris under Jean-Martin Charcot (1825-93), a French neurologist who made pioneering research of hysteria.
by Stefan Stenudd
This book examines Jungian theories on myth and religion, from Carl G. Jung to Jordan B. Peterson. Click the image to see the book at Amazon (paid link).
---
by Stefan Stenudd
This book examines Freudian theories on myth and religion, from Sigmund Freud to Erich Fromm. Click the image to see the book at Amazon (paid link).
The same year Freud returned from Paris, he started his own practice, where he treated nervous diseases and focused increasingly on psychology. In 1902 he was appointed professor extraordinaire of neurology at the University of Vienna, a position he held until he left for England in 1938, to escape Nazism.
In 1896, the same year his father died, he used the term psychoanalysis for the first time. By the very end of the century, in November 1899, The Interpretation of Dreams was published. In 1906 he befriended and started to cooperate with Carl G. Jung from Switzerland. Totem and Taboo, published at first as four separate magazine articles in 1912-13, presented theories that contradicted Jung's emerging models of explanation.
In 1927 Freud published The Future of an Illusion, where he discussed the origin of religion and clearly confessed to his own atheism. Moses and Monotheism was published in 1939, the same year Freud died.
Freud's Totem and Taboo
Psychoanalysis of Myth
© Stefan Stenudd 2006
---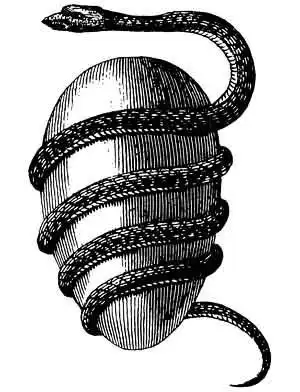 MYTH
On my Creation Myths website:
---
---
My Other Websites
Myths in general and myths of creation in particular.
The wisdom of Taoism and the
Tao Te Ching
, its ancient source.
An encyclopedia of life energy concepts around the world.
Qi (also spelled
chi
or
ki
) explained, with exercises to increase it.
The ancient Chinese system of divination and free online reading.
Tarot card meanings in divination and a free online spread.
The complete horoscope chart and how to read it.
---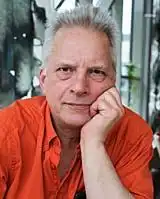 Stefan Stenudd

About me
I'm a Swedish author of fiction and non-fiction books in both English and Swedish. I'm also an artist, a historian of ideas, and a 7 dan Aikikai Shihan aikido instructor. Click the header to read my full bio.