AikiWeb Aikido Columns

My columns at the AikiWeb.com website.
AikiWeb.com
is an excellent aikido website run by Jun Akiyama. He was kind enough to invite me to be one of its columnists, which I started with in September 2008. See links to them below.
At the start I tried to write a new column every month, but soon I just didn't find the time to do that. Anyway, here is the link to the AikiWeb columns — and not at all just mine:
AikiWeb Columns
My Columns
Here are most of the columns I have written so far on AikiWeb (the latest ones first):
Like in Water
They're All the Only One Doing It Right
Aikido Solution to a Cultural Collision

The Challenge of Not Competing
Stefan Stenudd
My Aikido Books
Click the images to see the books at Amazon (paid link).

Basic Concepts of the Peaceful Martial Art. The basic principles, philosophy and traditional budo concepts in aikido.
More about the book here.

---
How to do kogeki, the attack techniques. All the attack techniques in aikido explained, and how to do them correctly.
More about the book here.

---
Aikiken Sword Exercises for Aikido. The aikibatto exercises, practical and spiritual aspects of the sword arts, advice on equipment for training.
More about the book here.

AIKIDO PRACTICE
---
AIKIDO THEORY
---
---
My Other Websites
Myths in general and myths of creation in particular.
The wisdom of Taoism and the
Tao Te Ching
, its ancient source.
An encyclopedia of life energy concepts around the world.
Qi (also spelled
chi
or
ki
) explained, with exercises to increase it.
The ancient Chinese system of divination and free online reading.
Tarot card meanings in divination and a free online spread.
The complete horoscope chart and how to read it.
---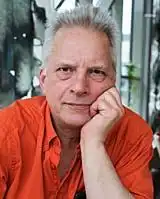 Stefan Stenudd

About me
I'm a Swedish author of fiction and non-fiction books in both English and Swedish. I'm also an artist, a historian of ideas, and a 7 dan Aikikai Shihan aikido instructor. Click the header to read my full bio.