My Coming Aikido Seminars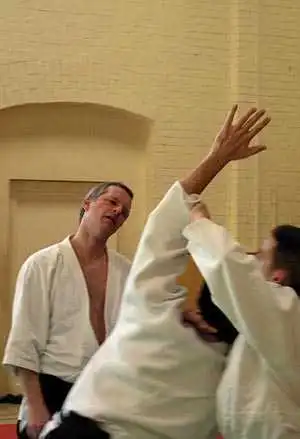 Stefan Stenudd, 7 dan Aikikai Shihan
I don't have too many seminars, since they tend to interfere with the regular practice at my dojo Enighet in Malmö, Sweden. But the ones I do have, I will try to remember to post here.
Stefan Stenudd
2023
These are my 2023 seminars scheduled so far. Check back to see if new seminars are added.
April 21—23 in Munich
If I'm not mistaken, this will be my 11th seminar in Munich at
Aikido Dojo München
, where my old friend Sylvia Mucke is one of the instructors. Here is the seminar
Facebook event
, and here is the
seminar PDF poster
)
April 29 in Stockholm
I started the
Brandbergen Aikido Club
back in 1981, and I return for a one-day seminar together with Stefan Jansson, instructor at the dojo and member of it since the days I was teaching there. Here is the seminar
Facebook event
.
July 7—9 in Plzen, Czech Rep.
I've had an annual summer seminar in Plzen since the 1990's. Plzen, Czech Republic, is an hour by train or car from Prague. The seminar is organized by the
Aikido Dojo Plzen
. Here they are on
Facebook
.
August 18—20 in Stockholm, Sweden
A weekend seminar at Iyasaka Aikido dojo in Stockholm with me, Urban Aldenklint, and Ulf Evenås. Here is the website of
Iyasaka dojo
. Here is their
Facebook page
.
October 28—29 in Berlin.
I go regularly to Berlin, since the beginning of the 1990's. The dojo organizing my seminar is
Aikido Labor
, and here is their
Facebook page
.
December 1—3 in Malmö, Sweden
The traditional December seminar at our dojo
Enighet
in Malmö, Sweden, with me, Jan Nevelius, and Jorma Lyly teaching. Here's the
PDF seminar poster
. And here's the
Facebook event
.
My Aikido Books
Click the images to see the books at Amazon (paid link).

Basic Concepts of the Peaceful Martial Art. The basic principles, philosophy and traditional budo concepts in aikido.
More about the book here.

---
How to do kogeki, the attack techniques. All the attack techniques in aikido explained, and how to do them correctly.
More about the book here.

---
Aikiken Sword Exercises for Aikido. The aikibatto exercises, practical and spiritual aspects of the sword arts, advice on equipment for training.
More about the book here.

AIKIDO PRACTICE
---
AIKIDO THEORY
---
---
My Other Websites
Myths in general and myths of creation in particular.
The wisdom of Taoism and the
Tao Te Ching
, its ancient source.
An encyclopedia of life energy concepts around the world.
Qi (also spelled
chi
or
ki
) explained, with exercises to increase it.
The ancient Chinese system of divination and free online reading.
Tarot card meanings in divination and a free online spread.
The complete horoscope chart and how to read it.
---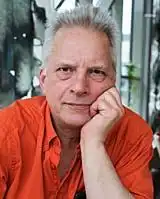 Stefan Stenudd
About me
I'm a
Swedish
author
of fiction and non-fiction books in both Swedish and English. I'm also an
artist
, an
historian of ideas
and a
7 dan Aikikai Shihan
aikido instructor
. Click the header to read my full bio.