Cosmos of the Ancients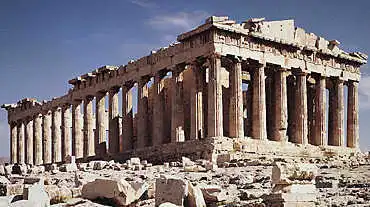 The Greek Philosophers on Myth and Cosmology
Democritus

hat Leucippus thought about cosmology and its atomic structure is generally assumed to be identical with the views of his student Democritus (c. 460-357 BC), who elaborated further on the subject, being the one mostly quoted on it.
by Stefan Stenudd
In this book I present the Greek philosophers and what they thought about cosmology, the myths, and the gods. Click the image to see the book at Amazon (paid link).
Diogenes Laertius gives a long list of books written by Democritus, dividing them into the groups ethics, virtue, physics, "no head", mathematics, literature and music, and the arts. Most famous were
The Great Diacosmos
(world order) and
The Lesser Diacosmos
, though Diogenes says the former is by some attributed to Leucippus.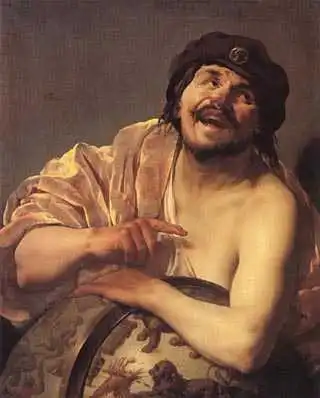 Although Democritus made the theory of atoms a basis for all things in the world, including for example color as a difference in surface of the atoms and taste a difference in shape, he held, according to Aristotle, a modest view toward learning: "Either there is no truth or it is concealed from us." This may be a slight misinterpretation of his thoughts on perception:
We know nothing accurately in reality, but (only) as it changes according to the bodily condition, and the constitution of those things that flow upon (the body) and impinge upon it.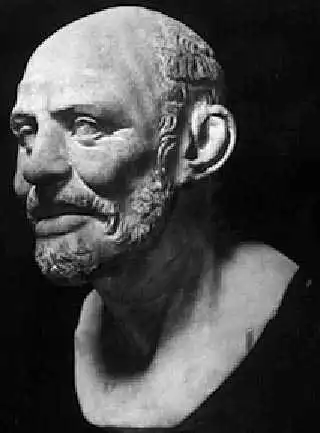 Since all the senses work on inflow of atoms carrying their respective characteristics, to Democritus it was obvious that one could not say to know reality as it was, but only as its fragments reached its observers. Regarding knowledge itself, he seems not to have been as modest as Aristotle has it.
No more than his teacher did Democritus involve the gods in his cosmos, and so also with him it can be said that we have no statement of his swearing to it, but at least in all cosmological matters he should be regarded as an atheist.
Literature
Aristotle,
Metaphysics
, 1009b, translated by Hugh Lawson-Tancred, London 1998.
Freeman, Kathleen, Ancilla to The Pre-Socratic Philosophers, Oxford 1952.
© Stefan Stenudd 2000
---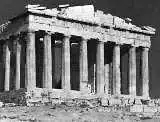 The Greek Philosophers
---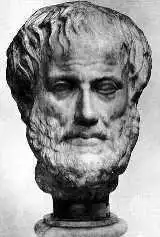 Aristotle
---
---
My Other Websites
Myths in general and myths of creation in particular.
The wisdom of Taoism and the
Tao Te Ching
, its ancient source.
An encyclopedia of life energy concepts around the world.
Qi (also spelled
chi
or
ki
) explained, with exercises to increase it.
The ancient Chinese system of divination and free online reading.
Tarot card meanings in divination and a free online spread.
The complete horoscope chart and how to read it.
---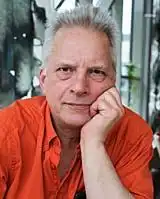 Stefan Stenudd

About me
I'm a Swedish author of fiction and non-fiction books in both English and Swedish. I'm also an artist, a historian of ideas, and a 7 dan Aikikai Shihan aikido instructor. Click the header to read my full bio.