Cosmos of the Ancients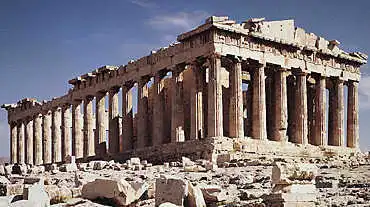 The Greek Philosophers on Myth and Cosmology
Hecataeus

ecataeus of Miletus (circa 550-476 BC), by Herodotus called a historian, writer of an early history and a book on his travels, pioneered in distinguishing between myth and historical fact, which did not stop him from tracing his ancestry back to a god, according to Herodotus in his
Histories
: "Hecataeus had traced his descent and claimed that his sixteenth forefather was a god."
by Stefan Stenudd
In this book I present the Greek philosophers and what they thought about cosmology, the myths, and the gods. Click the image to see the book at Amazon (paid link).
This he told the priests of Zeus in Thebes, who responded by showing their descent by the small figures preserved in the temple, each made by one ancestor — all in all 345 of them. The priests said that none of them had been a god, but each and everyone a "Piromis", in all respects a good man.
Regarding the sober way Hecataeus otherwise had of seeing through myth, Pausanias gives an example in his Description of Greece. It regards Taenarum, where "some of the Greek poets" claimed that Heracles had raised the hounds of Hades:
But Hecataeus of Miletus gave a plausible explanation, stating that a terrible serpent lived on Taenarum, and was called the hound of Hades, because any one bitten was bound to die of the poison at once, and it was this snake, he said, that was brought by Heracles to Eurystheus. But Homer, who was the first to call the creature brought by Heracles the hound of Hades, did not give it a name or describe it as of manifold form, as he did in the case of the Chimaera. Later poets gave the name Cerberus, and though in other respects they made him resemble a dog, they say that he had three heads. Homer, however, does not imply that he was a dog, the friend of man, any more than if he had called a real serpent the hound of Hades.
His historical work, Genealogia or Historiai, remains only in a few fragments, but is regarded as having systematically presented Greek traditions and myth.
Literature
Herodotus,
Histories
, 2.143.4, volume I, translated by A. D. Godley, Loeb, London 1981.
Pausanias, Description of Greece, Laconia, translated by W.H.S. Jones and H.A. Ormerod, London 1918.
© Stefan Stenudd 2000
---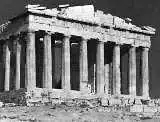 The Greek Philosophers
---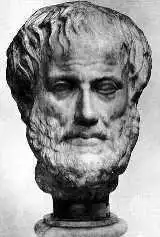 Aristotle
---
---
My Other Websites
Myths in general and myths of creation in particular.
The wisdom of Taoism and the
Tao Te Ching
, its ancient source.
An encyclopedia of life energy concepts around the world.
Qi (also spelled
chi
or
ki
) explained, with exercises to increase it.
The ancient Chinese system of divination and free online reading.
Tarot card meanings in divination and a free online spread.
The complete horoscope chart and how to read it.
---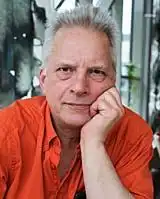 Stefan Stenudd

About me
I'm a Swedish author of fiction and non-fiction books in both English and Swedish. I'm also an artist, a historian of ideas, and a 7 dan Aikikai Shihan aikido instructor. Click the header to read my full bio.