Cosmos of the Ancients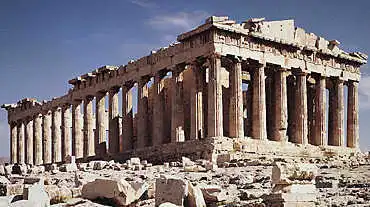 The Greek Philosophers on Myth and Cosmology
Gorgias

lthough Gorgias (483-378 BC) has left us no particular thoughts on the gods and their myths, his three basic principles do not, in their extreme position, leave much room for any divinity — or anything else, for that matter: nothing exists, and if anything did exist, it could not be known to, and finally, if it could be known to exist, that knowledge could not be communicated. What could Gorgias be called, but the Nihilist?
by Stefan Stenudd
In this book I present the Greek philosophers and what they thought about cosmology, the myths, and the gods. Click the image to see the book at Amazon (paid link).
There is a drastic humor to his three propositions, as well as to his arguments for them. According to Sextus Empiricus, Gorgias found that existence, or being, must have a beginning, or it would be unlimited and therefore nowhere. But if being began in being, it did not begin but already was, and it could not have begun in not-being, because then not-being would have had to be some kind of being.
Gorgias took pride in rhetoric rather than sophism, wanting to teach the ability of persuasion, as Plato shows in the dialogue Gorgias, where to the question from Socrates of what art he is skilled in, Gorgias bluntly replies: "Rhetoric, Socrates." And he goes on to admit proudly that he is able to teach others the same — in essence: "the ability to persuade with speeches." This power of persuasion was not necessary to hold the truth, but to make believable — something abominable to Socrates, as the unusual arrogance and harshness of his words in this dialogue indicate.
Yet, Gorgias' arguments against existence are not easily brushed aside, not even if applied to modern day big bang theory. In old Greece, though, his statement must have been a provocation to the pious. Another fragment of his reads: "Being is unrecognizable unless it succeeds in seeming, and seeming is weak unless it succeeds in being," which again denies anything certain to be stated about anything, and at the same time — if gods would seem to exist, although fragile, it would be some kind of existence. To Gorgias there does not appear to be much of a distinction between what is and what might be, so his unwillingness to adopt an ethic standpoint as a sophist must have made good sense to him — when it is impossible to decide what is, how could one possibly profess the ability to judge it?
Literature
Plato,
Gorgias
, 449a, WWW Perseus.
Freeman, Kathleen, Ancilla to The Pre-Socratic Philosophers, Oxford 1952.
© Stefan Stenudd 2000
---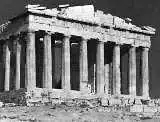 The Greek Philosophers
---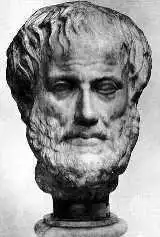 Aristotle
---
---
My Other Websites
Myths in general and myths of creation in particular.
The wisdom of Taoism and the
Tao Te Ching
, its ancient source.
An encyclopedia of life energy concepts around the world.
Qi (also spelled
chi
or
ki
) explained, with exercises to increase it.
The ancient Chinese system of divination and free online reading.
Tarot card meanings in divination and a free online spread.
The complete horoscope chart and how to read it.
---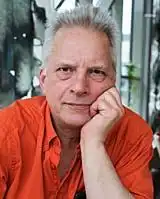 Stefan Stenudd

About me
I'm a Swedish author of fiction and non-fiction books in both English and Swedish. I'm also an artist, a historian of ideas, and a 7 dan Aikikai Shihan aikido instructor. Click the header to read my full bio.