Cosmos of the Ancients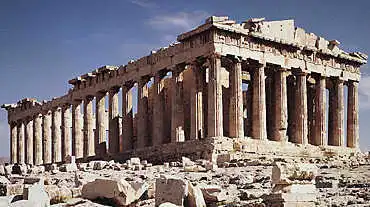 The Greek Philosophers on Myth and Cosmology
Thales

he earliest cosmological theories of Ancient Greece would be those of Thales of Miletus, honored by his later peers as the very first philosopher and one of the Seven Sages, flourished circa 585 BC. In stating that the world had been formed out of the one substance water, he renounced the mythological accounts of how it all began, replacing divine action with natural processes where no gods were responsible for what took place — although Aristotle claims that the same Thales saw the gods being present in everything, filling it somewhat like an ether or inner substance.
by Stefan Stenudd
In this book I present the Greek philosophers and what they thought about cosmology, the myths, and the gods. Click the image to see the book at Amazon (paid link).
Again according to Aristotle, he regarded also the lifeless things as having a soul, using the magnet's influence on iron as an argument for his case, which Aristotle interpreted as explanatory to Thales' idea that god is in all. Furthermore, Thales may have been the first to maintain the soul's immortality.
According to Diogenes Laertius he had stated that: "Of all things that are, the most ancient is God, for he is uncreated, " and "The most beautiful is the universe, for it is God's workmanship." If Diogenes is to be trusted in this, Thales expressed a monotheistic opinion, enforced by the impression of Aristotle that the divine, present in all, seems not to have been divided into different divinities — if even distinctly differed from the soul. He claimed, again according to Diogenes Laertius, that there is not even any difference between life and death. None of his own writing remains.
Literature
Aristotle,
de Anima
, 405a and 411a.
Diogenes Laertius, Lives of Eminent Philosophers, translated by R. D. Hicks, volume I, Loeb, London 1942.
© Stefan Stenudd 2000
---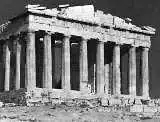 The Greek Philosophers
---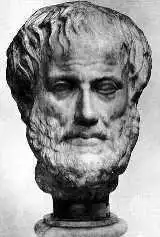 Aristotle
---
---
My Other Websites
Myths in general and myths of creation in particular.
The wisdom of Taoism and the
Tao Te Ching
, its ancient source.
An encyclopedia of life energy concepts around the world.
Qi (also spelled
chi
or
ki
) explained, with exercises to increase it.
The ancient Chinese system of divination and free online reading.
Tarot card meanings in divination and a free online spread.
The complete horoscope chart and how to read it.
---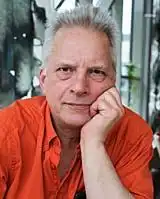 Stefan Stenudd
About me
I'm a
Swedish
author
of fiction and non-fiction books in both Swedish and English. I'm also an
artist
, an
historian of ideas
and a
7 dan Aikikai Shihan
aikido instructor
. Click the header to read my full bio.