Cosmos of the Ancients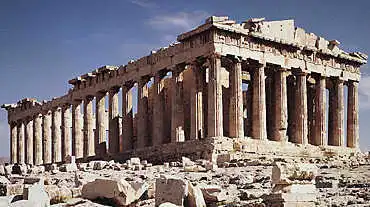 The Greek Philosophers on Myth and Cosmology
Melissus

elissus (flourished circa 442 BC) was the student of Parmenides, but also in contact with Heraclitus — that would have been in his early youth, since their flourishing differs some 60 years. To Parmenides, the difference was a little more than 30 years. Melissus wrote one book, the title of which is referred to with different titles in antiquity, one being
Concerning Nature or What Is
.
by Stefan Stenudd
In this book I present the Greek philosophers and what they thought about cosmology, the myths, and the gods. Click the image to see the book at Amazon (paid link).
According to Diogenes Laertius, Melissus said that: "we ought not to make any statements about the gods, for it was impossible to have knowledge of them." Melissus regarded the universe as unlimited and forever the same, also uniform and completely full of matter. Any change or motion was only apparent, not real. Simplicius, who contains all ten Melissus fragments remaining, quotes him saying:
That which was, was always and always will be. For if it had come into being, it necessarily follows that before it came into being, Nothing existed. If however Nothing existed, in no way could anything come into being out of nothing.
By the same method of reasoning he concludes that the world is one, uniform and unlimited, cannot move and cannot change.
Thereby, he would necessarily refuse to accept the cosmogony given in Hesiod, and a portrayal of gods mighty enough to cause genuine change to the world — to add things to it or take things away from it, to disturb its uniformity or set it in motion. With such limitations, there would not be much divine remaining for the gods, and indeed he makes no reference at all to them in his cosmology. Therefore, in stating that it is impossible to have any knowledge of the gods, Melissus may have masked a total disbelief in them behind this somewhat diplomatic thesis, very similar to what had been stated by Protagoras — of the same age as him — in the year 411 BC. There were limits to the tolerance of Greek society, and they could be dangerous indeed to exceed.
Literature
Diogenes Laertius,
Lives of Eminent Philosophers
, translated by R. D. Hicks, volume II, Loeb, London 1950.
Barnes, Jonathan, The Presocratic Philosophers, volume 1, London 1979.
Freeman, Kathleen, Ancilla to The Pre-Socratic Philosophers, Oxford 1952.
© Stefan Stenudd 2000
---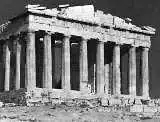 The Greek Philosophers
---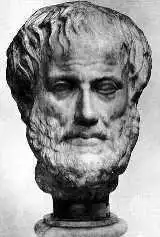 Aristotle
---
---
My Other Websites
Myths in general and myths of creation in particular.
The wisdom of Taoism and the
Tao Te Ching
, its ancient source.
An encyclopedia of life energy concepts around the world.
Qi (also spelled
chi
or
ki
) explained, with exercises to increase it.
The ancient Chinese system of divination and free online reading.
Tarot card meanings in divination and a free online spread.
The complete horoscope chart and how to read it.
---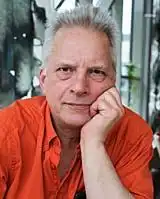 Stefan Stenudd

About me
I'm a Swedish author of fiction and non-fiction books in both English and Swedish. I'm also an artist, a historian of ideas, and a 7 dan Aikikai Shihan aikido instructor. Click the header to read my full bio.