Cosmos of the Ancients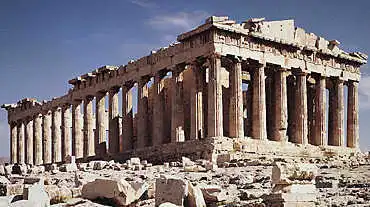 The Greek Philosophers on Myth and Cosmology
Xenophanes

enophanes of Colophon (570-478 BC) was directly outspoken against the mythology of Homer and Hesiod, up to the point of being praised by Timon: "Xenophanes, not over-proud, perverter of Homer, castigator." Diogenes Laertes explains that he wrote, in three different metre, verses "attacking Hesiod and Homer and denouncing what they said about the gods." He blamed them for having "ascribed unto the Gods all that is reproach and blame in the world of men, stealing and adultery and deceit."
by Stefan Stenudd
In this book I present the Greek philosophers and what they thought about cosmology, the myths, and the gods. Click the image to see the book at Amazon (paid link).
Xenophanes had no patience with the concept of a multitude of gods, accredited with distinct and unsympathetic anthropomorphic features. To him it was clear that gods are given the countenance of their worshipers: "The Aethiop saith that his Gods are snub-nosed and black, the Thracian that his have blue eyes and red hair," and he finds it likely that if bulls or horses had hands and could paint, they would portray the gods with horse or bull features. Thereby it is evident that he regarded much of the gods as coming out of human imagination. To him there was only one god, lacking any human trait. According to Diogenes Laertius, Xenophanes claimed:
The substance of God is spherical, in no way resembling man. He is all eye and all ear, but does not breathe; he is the totality of mind and thought, and is eternal.
Except for this god, who is eternal, anything that has come into being is doomed to perish. The soul Xenophanes regarded as breath.
Literature
Diogenes Laertius, Lives of Eminent Philosophers, translated by R. D. Hicks, volume II, Loeb, London 1950.
Edmonds, J. M., Elegy and Iambus, volume I, Loeb, London, 1932.
© Stefan Stenudd 2000
---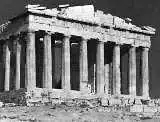 The Greek Philosophers
---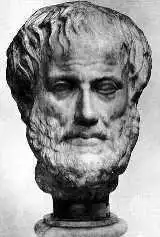 Aristotle
---
---
My Other Websites
Myths in general and myths of creation in particular.
The wisdom of Taoism and the
Tao Te Ching
, its ancient source.
An encyclopedia of life energy concepts around the world.
Qi (also spelled
chi
or
ki
) explained, with exercises to increase it.
The ancient Chinese system of divination and free online reading.
Tarot card meanings in divination and a free online spread.
The complete horoscope chart and how to read it.
---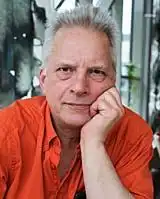 Stefan Stenudd

About me
I'm a Swedish author of fiction and non-fiction books in both English and Swedish. I'm also an artist, a historian of ideas, and a 7 dan Aikikai Shihan aikido instructor. Click the header to read my full bio.