Cosmos of the Ancients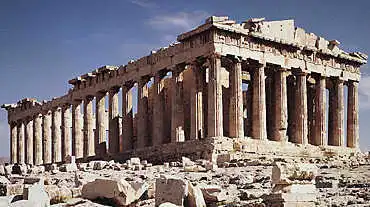 The Greek Philosophers on Myth and Cosmology
Theagenes

restling with the same unwillingness to accept that illustrious gang of gods in the works of Homer and Hesiod, Theagenes of Rhegium, also in the 6th century BC (flourished around 525 BC), was the first to find an allegorical way of reading the myths, where they were to be understood as expressions of natural forces. The battles of the gods, as Homer described them, were really wars of the elements and fundamental qualities of the world, as they related to one another in opposites — fire against water, hot against cold, light against heavy.
by Stefan Stenudd
In this book I present the Greek philosophers and what they thought about cosmology, the myths, and the gods. Click the image to see the book at Amazon (paid link).
In this menagerie, fire was represented by Apollo, Helios and Hephaestus, water by Poseidon and Scamander, air by Hera, and so forth. Also abstract qualities had divine representation — wisdom with Athene, desire with Aphrodite, reason with Hermes and folly, no less, with Ares. For gods to actually do battle, in the way Homer has it, would be unbecoming to them.
No writing of his own remains, nor any fragments of his words.
Literature
Freeman, Kathleen,
The Pre-Socratic Philosophers
, Oxford 1946.
© Stefan Stenudd 2000
---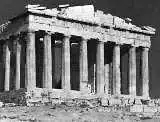 The Greek Philosophers
---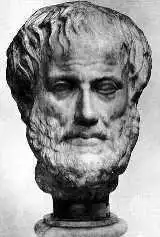 Aristotle
---
---
My Other Websites
Myths in general and myths of creation in particular.
The wisdom of Taoism and the
Tao Te Ching
, its ancient source.
An encyclopedia of life energy concepts around the world.
Qi (also spelled
chi
or
ki
) explained, with exercises to increase it.
The ancient Chinese system of divination and free online reading.
Tarot card meanings in divination and a free online spread.
The complete horoscope chart and how to read it.
---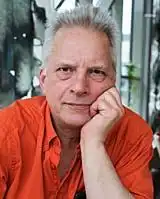 Stefan Stenudd

About me
I'm a Swedish author of fiction and non-fiction books in both English and Swedish. I'm also an artist, a historian of ideas, and a 7 dan Aikikai Shihan aikido instructor. Click the header to read my full bio.