Ken Suburi
Solo training of basic sword techniques
The video above shows ken suburi, solo training of basic cuts, strikes and other moves with the Japanese sword, katana. Explanations below.
Ken suburi is the Japanese term for basic exercises (suburi) with the sword (ken). Mainly, suburi is repeated cuts and strikes, which need to be trained a lot in order to be correct.
Katana, the Japanese sword with the two-handed grip, takes a lot of practice to handle with some skill. Already the grip is quite difficult to get right. Most important is to be able to cut straight, exactly in the direction of the edge. Otherwise, the legendary sharpness of the katana doesn't do much good.
I use a shinken, a sharp steel blade, on the video. That's for clarity. Practicing suburi with the katana instead of bokken (a wooden sword) is very good to understand how the sword works. That can be done solo, but of course not safely in partner exercises.
If you only practice with bokken, it is difficult to learn proper cutting moves with the sword, instead of just hitting with it. Also, the weight and balance of the katana is quite different from that of the bokken.
Stefan Stenudd
© Stefan Stenudd, 2019. You are free to any non-commercial use of this material, without having to ask for my permission. But please refer to this website, when doing so.
The book
by Stefan Stenudd
The aikibatto sword and staff exercises for aikido students explained, with practical and spiritual aspects of the sword arts, equipment for training, and more. Click the image to see the book at Amazon (paid link).
---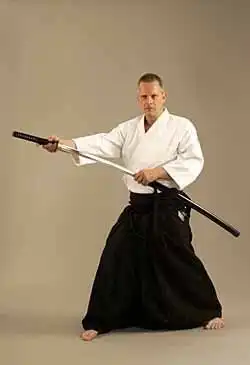 Aikibatto
---
---
My Other Websites
Myths in general and myths of creation in particular.
The wisdom of Taoism and the
Tao Te Ching
, its ancient source.
An encyclopedia of life energy concepts around the world.
Qi (also spelled
chi
or
ki
) explained, with exercises to increase it.
The ancient Chinese system of divination and free online reading.
Tarot card meanings in divination and a free online spread.
The complete horoscope chart and how to read it.
---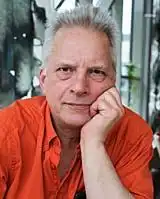 Stefan Stenudd

About me
I'm a Swedish author of fiction and non-fiction books in both English and Swedish. I'm also an artist, a historian of ideas, and a 7 dan Aikikai Shihan aikido instructor. Click the header to read my full bio.