Aikibatto Duo videos
Aikiken Sword Exercises for Aikido

Here are links to YouTube video clips of the aikibatto partner exercises, where both have bokken, the wooden sword. There is one clip for each exercise. The video above is of all ten exercises.
We have done the exercises rather slowly, for the sake of visibility. In normal training, they should be done in the speed that the attack calls for.
Also check the video clips of the solo exercises, done with a sword (iaito or shinken). See the solo videos here.
The filming was done at my dojo Enighet in Malmö, Sweden. Uke was Lucie Arlethová, and Stephan Schröder handled the camera.
Click the number of each exercise to see it at YouTube.

Stefan Stenudd
Shoden

SHIHO
four directions


MAE front

USHIRO back

HIDARI left

MIGI right


1

2

3

4


UKE NAGASHI
parry


OMOTE straight

URA reverse


5

6


KOTE
wrist


CHUDAN middle

JODAN high


7

8


HARAI
ward off


ATE strike

TSUKI thrust


9

10



Okuden
Under construction.
© Stefan Stenudd, 2000. You are free to any non-commercial use of this material, without having to ask for my permission. But please refer to this website, when doing so.
The book
by Stefan Stenudd
The aikibatto sword and staff exercises for aikido students explained, with practical and spiritual aspects of the sword arts, equipment for training, and more. Click the image to see the book at Amazon (paid link).
---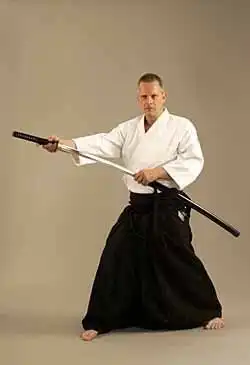 Aikibatto
---
---
My Other Websites
Myths in general and myths of creation in particular.
The wisdom of Taoism and the
Tao Te Ching
, its ancient source.
An encyclopedia of life energy concepts around the world.
Qi (also spelled
chi
or
ki
) explained, with exercises to increase it.
The ancient Chinese system of divination and free online reading.
Tarot card meanings in divination and a free online spread.
The complete horoscope chart and how to read it.
---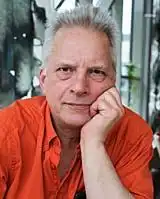 Stefan Stenudd

About me
I'm a Swedish author of fiction and non-fiction books in both English and Swedish. I'm also an artist, a historian of ideas, and a 7 dan Aikikai Shihan aikido instructor. Click the header to read my full bio.