Aikibatto Sword Exercises
Aikiken Sword Exercises for Aikido

Here is a table of the ten aikibatto sword exercises. For detailed descriptions, follow the links.

Okuden
Under construction.
Revisions
of the Aikibatto will most certainly be done, probably without end. I do not think, though, that such corrections and additions will change the system as a whole in any significant way — then again, I might be wrong. Whatever the case, I will make sure to mark any such revisions here by date, so that they are easy enough to discover and inspect. I am also very eager to receive any comments and suggestions, as well as experiences from others who have tried out the Aikibatto or parts thereof. Please let me know.
Stefan Stenudd
© Stefan Stenudd, 2000. You are free to any non-commercial use of this material, without having to ask for my permission. But please refer to this website, when doing so.
The book
by Stefan Stenudd
The aikibatto sword and staff exercises for aikido students explained, with practical and spiritual aspects of the sword arts, equipment for training, and more. Click the image to see the book at Amazon (paid link).
---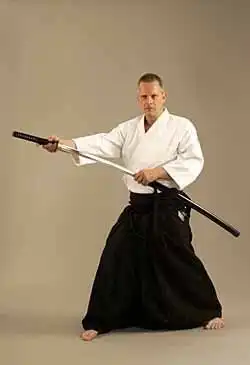 Aikibatto
---
---
My Other Websites
Myths in general and myths of creation in particular.
The wisdom of Taoism and the
Tao Te Ching
, its ancient source.
An encyclopedia of life energy concepts around the world.
Qi (also spelled
chi
or
ki
) explained, with exercises to increase it.
The ancient Chinese system of divination and free online reading.
Tarot card meanings in divination and a free online spread.
The complete horoscope chart and how to read it.
---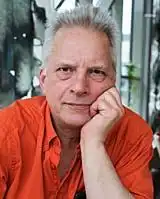 Stefan Stenudd

About me
I'm a Swedish author of fiction and non-fiction books in both English and Swedish. I'm also an artist, a historian of ideas, and a 7 dan Aikikai Shihan aikido instructor. Click the header to read my full bio.