Aikibatto Solo videos
Aikiken Sword Exercises for Aikido

Here are links to the video clips of the aikibatto iai exercises, which are done solo with a sword. There is one clip for each exercise, a bit above 1 MB in size. Hopefully, the quality is good enough for seeing the techniques clearly.
I have done the exercises rather slowly, for the sake of visibility. In normal training, they should be done in the speed that the attack calls for — or in solo training, as fast as you are able. When learning the exercises, though, a slow tempo is the best.
Notice also that I have posted video clips of the duo exercises, done together with an attacker, both using bokken. They are here.
On the video clip above I do some iai forms from here and there. I can't say that I approve of every detail. My posture is far from perfect, I tend to sort of nod at the cuts, which are often not enough extended forward, I do a meaningless extra movement with the saya right before noto, et cetera — in spite of my thirty-some years doing iai. Well, well, something to work on at next keiko...

Stefan Stenudd

Okuden
Under construction.
© Stefan Stenudd, 2000. You are free to any non-commercial use of this material, without having to ask for my permission. But please refer to this website, when doing so.
The book
by Stefan Stenudd
The aikibatto sword and staff exercises for aikido students explained, with practical and spiritual aspects of the sword arts, equipment for training, and more. Click the image to see the book at Amazon (paid link).
---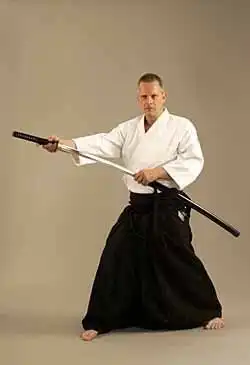 Aikibatto
---
---
My Other Websites
Myths in general and myths of creation in particular.
The wisdom of Taoism and the
Tao Te Ching
, its ancient source.
An encyclopedia of life energy concepts around the world.
Qi (also spelled
chi
or
ki
) explained, with exercises to increase it.
The ancient Chinese system of divination and free online reading.
Tarot card meanings in divination and a free online spread.
The complete horoscope chart and how to read it.
---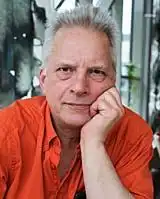 Stefan Stenudd

About me
I'm a Swedish author of fiction and non-fiction books in both English and Swedish. I'm also an artist, a historian of ideas, and a 7 dan Aikikai Shihan aikido instructor. Click the header to read my full bio.